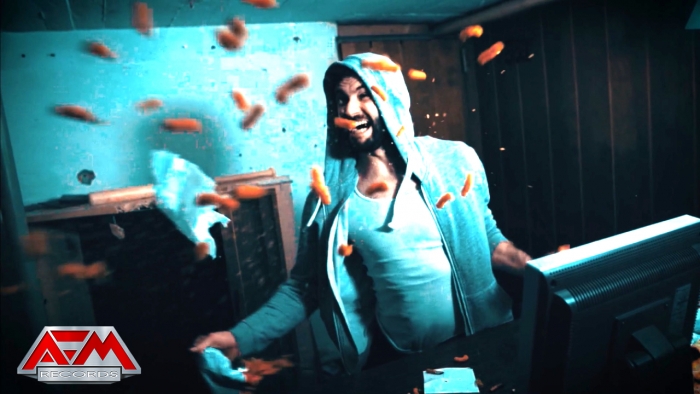 SCHATTENMANN - new single "Abschaum"
SCHATTENMANN are presenting the staggering new rock single and video "Abschaum"
August 06, 2021
"Abschaum" is a groovy, catchy song with industrial influences. SCHATTENMANN's new single comes with hit potential and is a great expressive statement. The German Rock outfit speeds up on the way to mainstream rock and is catching up to established acts like EISBRECHER and HÄMATOM.
Watch the new music video for the song here:
With their new, third album 'Chaos', Schattenmann demonstrate that their music is becoming harder, more metallic, more multifaceted and uncompromising in terms of content. The band has purposefully expanded their sound to include modern and fresher elements. Musically there are no restrictions, the new songs have more character through the influences of metal and industrial elements.
In line with its musically harsher pace, the lyrics on 'Chaos' are honest, direct and straight forward. "Socio-critical topics are nothing new for us, 'Generation Sex' and 'Amok' on our debut already touched on a number of sore points," Herzig explains, "but this time the lyrics are even more focussed and direct. We question things, comment on negative developments, excesses, the underbelly of society, ranging from social deficiencies to self-hatred." He is referring to tracks like 'Cosima' with its underlying question of whether love is still needed in the digital age. On 'Alman' and 'Abschaum', Schattenmann highlight the positive and negative sides of society, before 'IYFF' focusses on another brand-hot topic: "The acronym stands for 'In Your Fucking Face' and addresses the deplorable trend of shitstorms on social media."