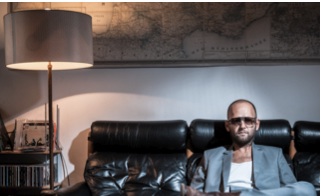 Georg Hartwig
PRODUCER – SONGWRITER – RECORDING
Georg Hartwig is musician, producer and owner of the Austrian record label "Sevenahalf Records". He was born and raised in Graz, Austria, and lived in London and Berlin for several years.


CREDITS INCLUDE
Sir Tom Jones
Valerie (Eurovision Song Contest)
Helgi Jonsson (Sigur Ros)
Farewell Dear Ghost
Pumali Panthers
Sawoff Shotgun (all Writer/Producer)
TECHNICAL
Studio Equipment
ProMac, Logic 9 + UAD Satellite.
A variety of mics is available (Vintage Neumann etc).
Preamps: Telefunken V72 to Vintage Siemens and Neumann.
Instruments amongst many others: Fender Jazzbass 69, Vintage Stratocaster and Les Paul, Fender Rhodes, Juno106, Korg Poly6, Martin D28.
Vintage Amps from Selmer via Vox to Fender.