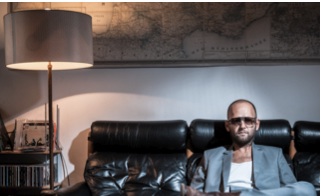 Georg Hartwig
PRODUCER – SONGWRITER – RECORDING
CREDITS INCLUDE
Sir Tom Jones
Valerie (Eurovision Song Contest)
Helgi Jonsson (Sigur Ros)
Farewell Dear Ghost
Pumali Panthers
Sawoff Shotgun (all Writer/Producer)
TECHNICAL
Studio Equipment
ProMac, Logic 9 + UAD Satellite.
A variety of mics is available (Vintage Neumann etc).
Preamps: Telefunken V72 to Vintage Siemens and Neumann.
Instruments amongst many others: Fender Jazzbass 69, Vintage Stratocaster and Les Paul, Fender Rhodes, Juno106, Korg Poly6, Martin D28.
Vintage Amps from Selmer via Vox to Fender.