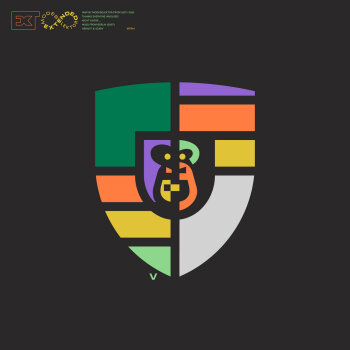 Modeselektor include "Hyendo Dancehall" on new album "Extended"
The 7th track on the new "Extended" album by Modeselector is "Hyendo Dancehall" - based on Alex Cortex' "Huyendo Part 2".
April 09, 2021
More than two years after their last album release "Who Else", Modeselektor is back with the new album "Extended", a mixtape with 27 all new tracks by the Berlin-based duo.
In 2020, Modeselektor spent more time in the studio than ever before, reshaping old tracks, constructing new ones and gradually assembling the mixtape as a response to the chaos and uncertainty of the outside world. The result is "Extended", a whirlwind flying through 27 tracks in around 66 minutes and maintaining a flow that feels natural, even as the music seesaws through distortion-laced rave riddims, speaker-rattling boom-bap, gnarled dub meditations, gleeful melodic bliss and a lot more.
Part of the album is "Hyendo Dancehall", which is closely based on Alex Cortex' minimal techno banger and dancefloor filler "Huyendo Part 2" (below). The berlin based duo Modeselektor had been a fan of Cortex' work for a while, before they decided to rework the song. Another fan of Alex Cortex is Radiohead vocalist Thom Yorke who recently included "Huyendo [Klang Elekronik ]" as part of his set for the BBC program "Essential Mix" and "Huyendo Part 2" is included on his Boiler room 69 playlist.


But that's not all. "Work", a 60-minutes-long-film that centers around the radical performance by otherworldly US-dancer Corey Scott-Gilbert to the music of "Extended", is available to watch below or on the arte website.
Listen to the full album "Hyendo Dancehall" here and listen to "Huyendo Part 2" here.


Follow Alex Cortex:
Website
Facebook
Spotify