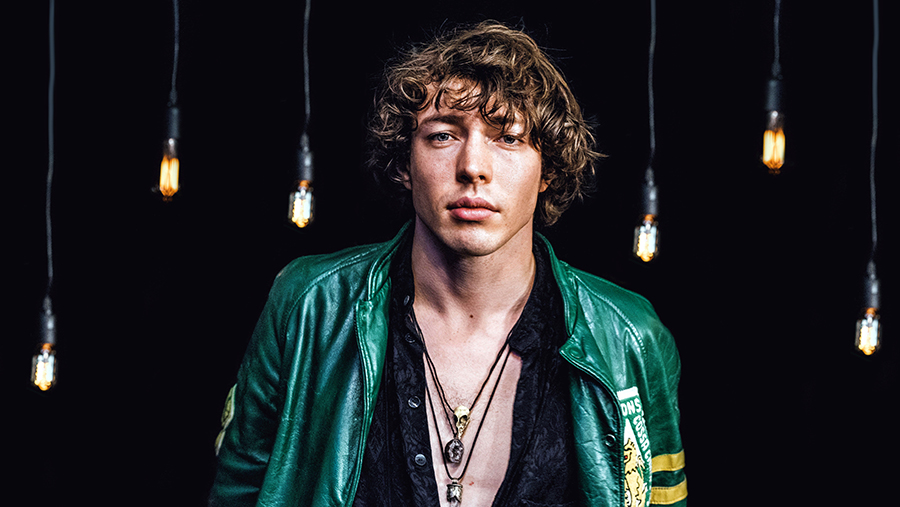 Barns Courtney - New EP "Hard To Be Alone"
The successful rock singer-songwriter Barns Courtney has released a new EP: "Hard To Be Alone".
July 10, 2020
The singer from Ipswich was discovered in 2015 by none other than The Libertines frontman Carl Barât. He gained international notoriety with viral hit singles like "Glitter & Gold" and "Fire" from his debut album "The Attractions Of Youth". His music is a mixture between the early sound of The White Stripes, The Sex Pistols' punk rock energy and a good dose of indie rock and gospel. Barns Courtney previously played support shows for The Who, The Kooks, The Wombats, Blur, Tom Odell and Ed Sheeran.
Courtney recorded the whole EP at his house in lockdown - a fact that according to him hugely influenced his writing process: "5 years ago, I sold all my things and gave up my apartment for a life on the road. I made a family from strangers and a home in motels, and it's honestly been the most terrifying and gratifying adventure I've ever experienced. Then the entire world went into lockdown. These past few months are in such stark contrast to life in transit that even my writing process has changed. I've found myself back at my roots, confronted with all manner of lost lovers and loneliness. As if the moment the waters calmed, all my daemons swam up to the surface to take a look around. This EP has been a sort of catharsis for all that. In a roundabout way, this moment of stillness was just what I needed."
The EP is available on all platforms here.
Follow Barns Courtney:
Website
Instagram
Facebook
Spotify