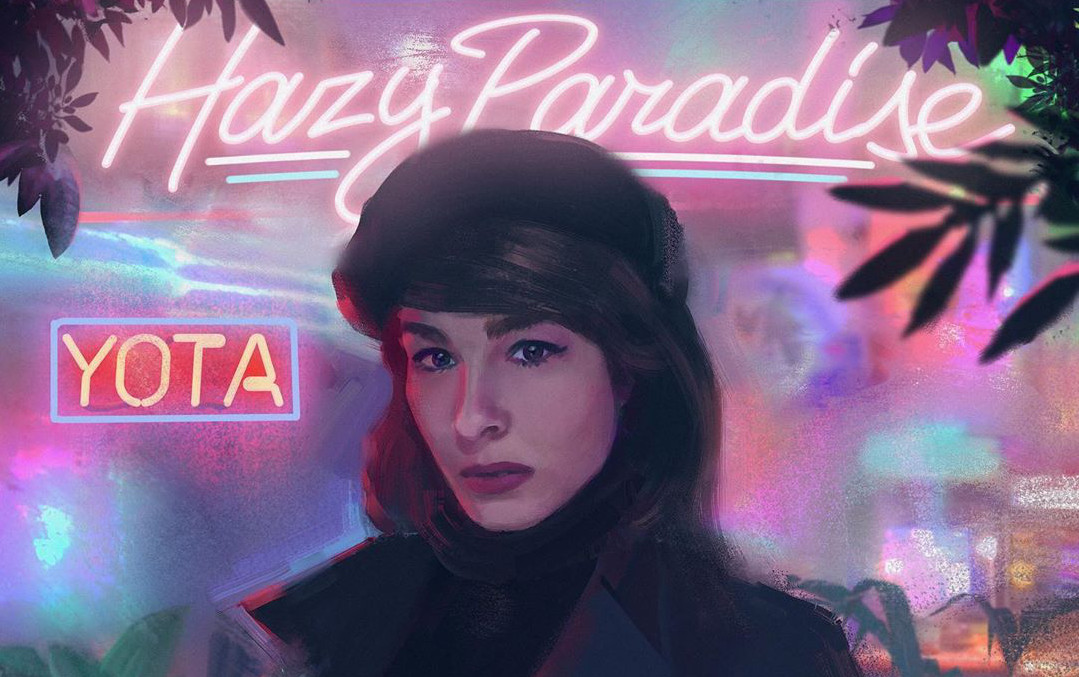 Yota - New Album "Hazy Paradise"
Swedish singer-songwriter Yota releases her third studio album "Hazy Paradise".
May 29, 2020
The record is a retro-lover's dream that sounds, according to Yota, "like a flirt from the 80's". The 10-track album features co-writes by Laurent Heinrich, Stéphane Lozach, Arnault Estéve among others. It is a beautiful shift in Yota's sound – more prominently featuring her synthy side and cementing her status as an incredibly talented vocalist. While her last album, "Strangers on Film" felt a bit more down-tempo, "Hazy Paradise" takes it to the next level with a myriad of upbeat tracks – really bringing out the intensity.
The album is aptly named, feeling very dreamy and hazy, as if looking into the past through the summer heat rising from costal sidewalks. Infused with dreamwave, Yota's signature blend of vocal nudisco and synthwave really shines here – pumping out track after track of wonderous summer vibes and stellar vocal hooks that drag you deeper into the dream.
"Hazy Paradise" is truly catchy and a joy to listen to, the perfect chilled-out album for a humid, tropical summer!
Listen here.


Follow Yota:
Facebook
Instagram
Spotify
iTunes / Apple Music
Deezer