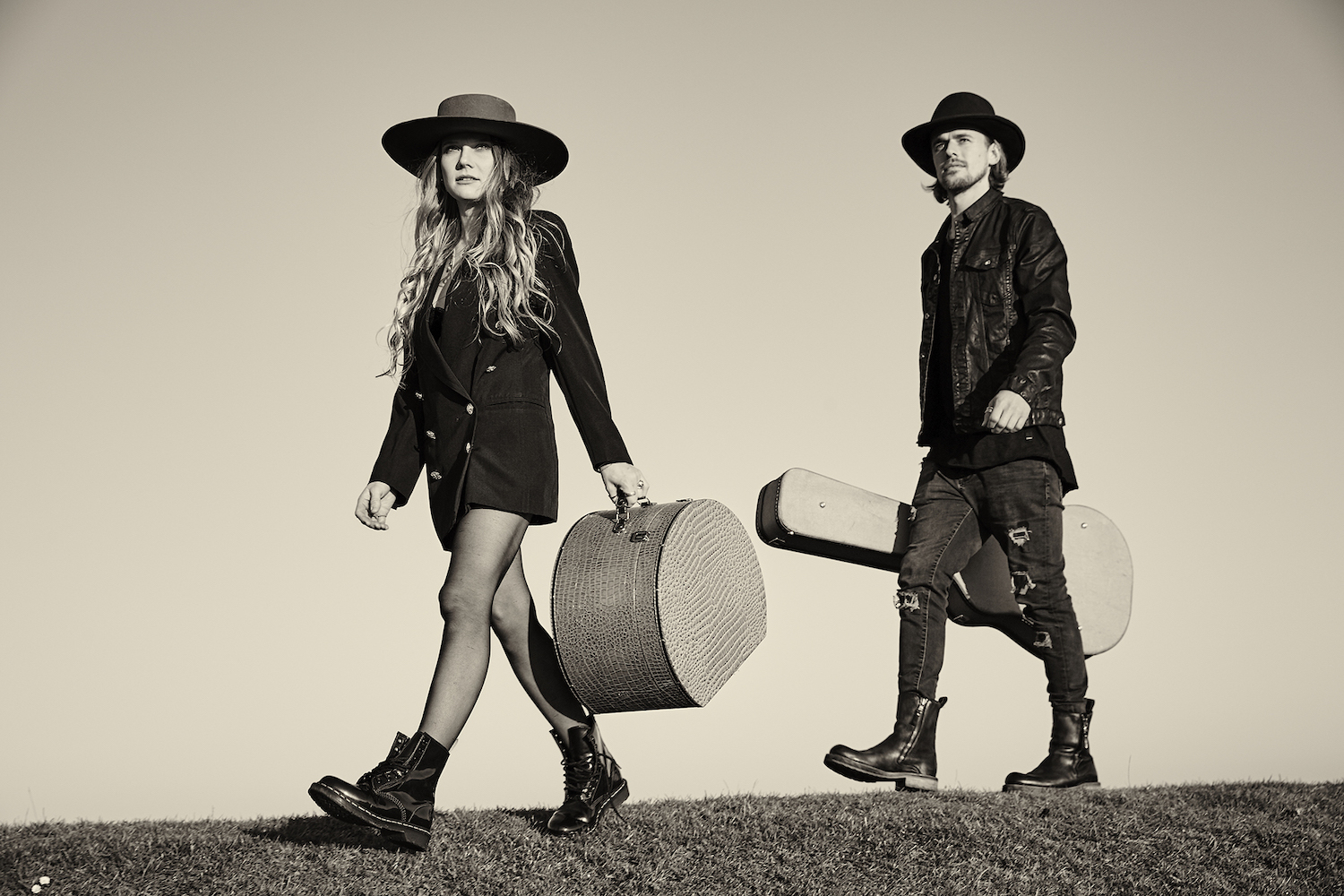 Mad Hatter's Daughter – Upcoming EP, new single and tourdates
With "Fire In My Soul" Hamburg's Duo Mad Hatter's Daughter dropped their first single off the upcoming EP "Walk With Me". Along with the track comes an atmospheric video. Also the first tour dates have been announced.
February 19, 2019
Mad Hatter's Daughter are Kira and Basti, Hanseatic to the bone, and they are on the road to success:
By playing in front of a total of 20.000 guests at concerts throughout Germany, by gathering 700 guests in their hometown Hamburg in the well-known venue "Markthalle", by gaining over 2 million streams on Spotify and by receiving great feedback and airplay for their previous single "Sweet Home", Mad Hatter's Daughter attracted the attention of renowned producer Sven Bünger (Johannes Oerding, Madsen and many more) who worked with them and co-produced their upcoming EP "Walk With Me".

It all started with a cover version of Rod Stewart's "People Get Ready" as Kira's smoky voice is predestined for his style.
After Kira and Basti put themselves to the test by debuting in front of friends and family and by presenting some more material on the streets, the newly formed Duo recorded a cover version of "Hurt" and quickly gained a lot of great feedback.
Mad Hatter's Daughter's music really stands out not only because of their multifaceted songwriting. Especially Kira's fascinating vocals, her deep and seductive voice let fans and critics associate her with "the female Rod Stewart", "Adele" or "Stevie Nicks".
With "Fire In My Soul" a promising start of a great journey begins!
Also the first tour dates have been announced:
Wednesday, 24/04/2019
Hamburg, Nochtwache (Bernhard-Nocht-Straße 69, 20359 Hamburg)
Tickets:
https://bit.ly/2Sui3Co
Photo credits:
Photo by Marcus May