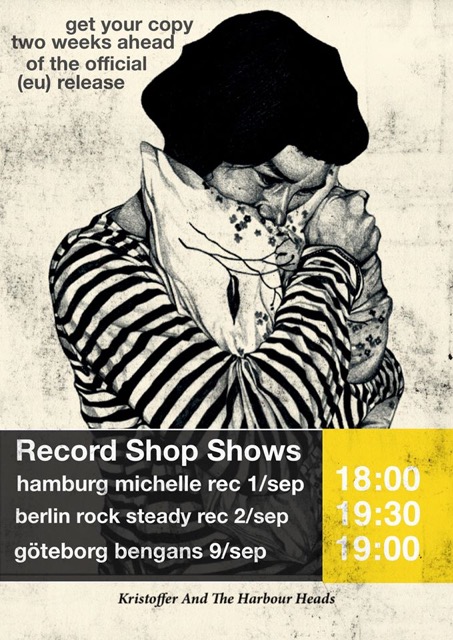 Kristoffer and The Harbour Heads @ Michelle Records (Hamburg) & Rock Steady Records (Berlin) September 1st + 2nd, 2016
Kristoffer and The Harbour Heads from Sweden are playing live gigs at some of their favourite record shops – and stop by Hamburg based Michelle Records next Thursday 01/09/2016 at 18:00 and by Berlin based Rock Steady Records on Friday 02/09/2016 at 19:30!
August 16, 2016
Their sound can be described as intense electro-pop with synth elements in which the "handmade" sound will always remain the heart of the music. The first single "When You Say Stay" of the upcoming album was released April 25th, 2016 and transports an emotional and profound message that is currently moving the people in Europe – the migration of refugees. Have a look at their excellent video: 
All music lovers in and around Hamburg and Berlin – check them out next Thursday/Friday and get your copy two weeks ahead of the official release of the new Kristoffer and The Harbour Heads album EX/EX!
There will be a limited hand numbered poster available at these in-store live gigs as well.