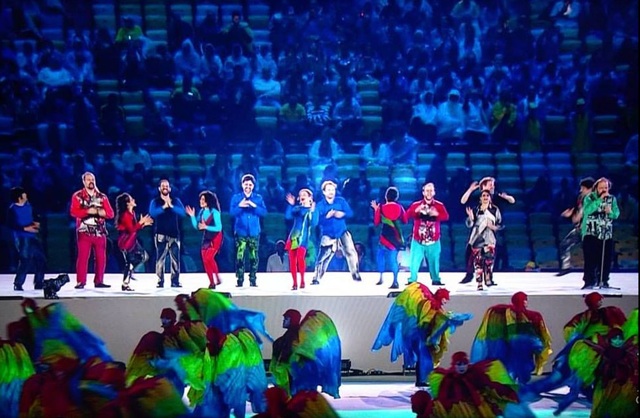 "BAIANÁ" by BARBATUQUES 2016 Summer Olympics Closing Ceremony – Warming Up! Tokyo 2020 with JUN MIYAKE
"Making music using our bodies", this is what really matters to Barbatuques!
August 22, 2016
We're very proud to anounce that The Rio 2016 Summer Olympics closing ceremony began with a spectacular perfomance by Brazilian group Barbatuques, and they played our fave "Bainá" which is published by our Dutch partners from Collect Music BV via their co-operation with MCD Comercio de Produtos Por Catalogo Lta.
The closing ceremony of the 2016 Summer Olympics was held on the 21st August 2016 from 20:00 to 22:50 BRT at the Maracanã Stadium in Rio de Janeiro. The ceremony featured cultural presentations from Brazil to Japan, as well as closing speeches by Olympic Committee officials. Ultimately, the official handover of the Olympic flag from Rio de Janeiro mayor Eduardo Paes to Tokyo governor Yuriko Koike whose city will be hosting the 2020 Summer Olympics was on the agenda, concluded by the extinguishing of the Olympic flame.
Warming up! Tokyo 2020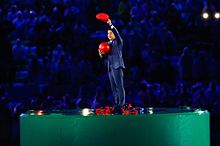 Jun MiyakeIn further news we're very proud that Métisse Music's writer Jun Miyake has arranged the Japanese National Anthem "Kimi Ga Yo" for 2016 Summer Olympics Closing Ceremony, it was sung while the flag of Japan was projected onto the stadium grounds. The flag then faded out to thank those who helped the country during the Tōhoku earthquake and tsunami. A very touching moment!