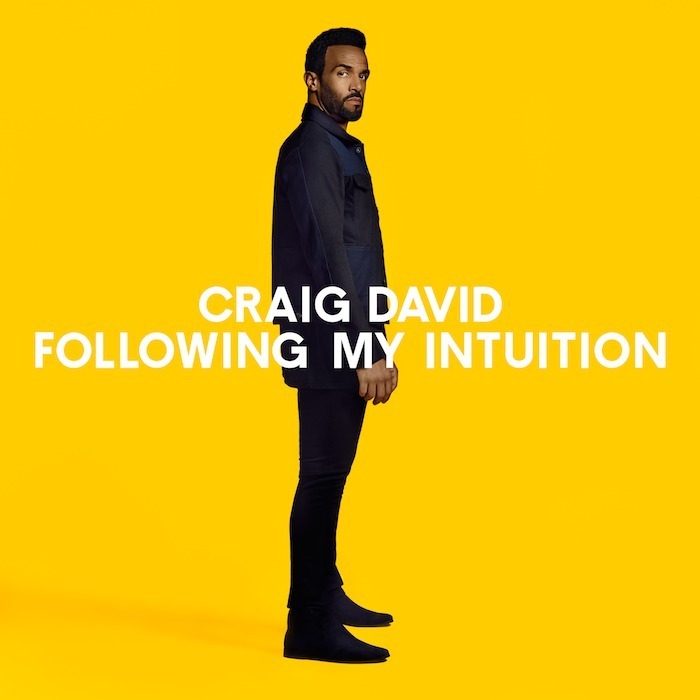 CRAIG DAVID playing live @ Reeperbahn Festival 2016
CRAIG DAVID new album "Following My Intuition" (Sept 30th, 2016, Insanity Records/SONY) playing live @ Reeperbahn Festival 22/09/2016, Mojo Club 22:30, Hamburg
August 26, 2016
"I'm back in that 16-year old-kid mode; hungry, passionate and making music that I'm truly proud of. I want to deliver the music that people have been asking for, for so long, following my intuition and coming from a great place."
You don't really have to introduce him. Craig David is a singer from Southampton who has sold more than 13 million records. He also had more than a dozen top ten hits and made UK garage and electro R'n'B popular long before Rudimental and Disclosure came along.
The new record, the first one in seven years, is his sixth studio album and is scheduled for release on September 30th via Insanity Records/SONY Music Entertainment.
We're very proud to announce that Decibel Songs has several co-writes and productions on Craig David's new album "Following My Intuition":
Congrats to Ebenezer Fabiyi who co-wrote "Here With Me"!
Congrats to Aaron Williams who co-wrote "What If" and "Call Me"!!
Congrats to Tré Jean-Marie who co-wrote and produced "One More Time", "Couldn't Be Mine", "What If", "Don't Go", "Here With Me", "Sink Or Swim", "Got It Good" and also owns Decibel Songs!!!
The album comes preceded by the first single "One More Time", released back in May and some great collaborations including "Nothing Like This" along Blonde, "Who Am I" with Katy B and Major Lazer, "When The Bassline Drops" along Big Narstie or "Got It Good" along Kaytranada.
The second official single from the album is the song "No Holding Back", a huge deep house collaboration along Hardwell which was released on August 19th. The same day, he also released another single "Ain't Giving Up" along Sigala.
We hope you all enjoy listening to the album!
We're also very excited to see Craig David at this year's Reeperbahn Festival at Mojo Club on 22/09/2016, and – be psyched – he will be playing a special acoustic set!
https://en.wikipedia.org/wiki/Tre_Jean-Marie
https://en.wikipedia.org/wiki/Following_My_Intuition