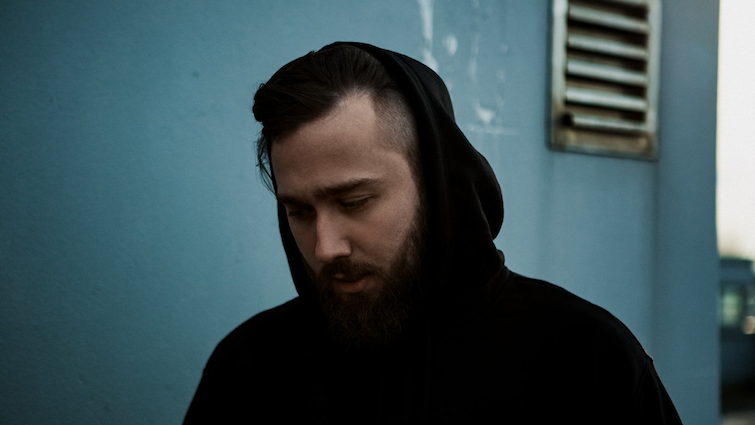 Grzegorz - Debut solo album "33"
Our author Grzegorz Olszowka debuts with his solo-album "33" and presents an innovative blend of Pop, Industrial, Wave and Black Metal.
October 26, 2018
Grzegorz Olszowka – who has worked with K.I.Z., Kraftclub, Prinz Pi, King Orgasmus One, WassBass and many more – is mainly known for his producer work primarily in the Hip Hop genre.
On his solo debut album though he shows his versatality and his writing skills, breaking genre boundaries and thus presenting a very interesting mix of Industrial, Black Metal, Vaporwave, Rock and Pop.
The final product is a sinister and dark album, that has some unique and innovative moments ready, growing with every listen.
Grzegorz states about his album: "I feel that music which does not explicitly say that everything will be okay, and that there is still hope, has the tendency to better help me in times where I would actually need hope. I need someone who emphasizes with me, who tells me that I am not alone with my feeling of hopelessness, sorrow and anger, and that it is okay to feel and channel them. Not someone who tells me I or (even more ludicrous) everything will be fine. The way 'out' of this is 'through' it in a lot of ways. So if I can make that kind of music for someone, then I should."

With Paul Seidel (The Ocean, Nightmarer, Ex-War From A Harlots Mouth and many more) Grzegorz got famous support on the drums for "33".
All other instruments were performed by Grzegorz himself.
"I've Lost My Friends To Cocaine" is the first single by Grzegorz from his album "33".
We lose people on our journeys. Curiously, those that we lose to cocaine seem to become beings of intense light: Better, faster, and happier. And yet, we lose them - it's a reminder that nobody exists on purpose, nobody belongs anywhere and everybody's gonna die. Grzegorz asks us to follow him on his quest for the last sparks of hope in our lost world. A biographical journey which feels like one last push against a life of disappointments.


In his second single "Nuclear Option" Grzegorz explores the trauma of childhood.
The complex interactions and violent conflicts with one's own parents are similar to nuclear warfare. For a child, everything is on the line: trust, dignity, and even existence. All the while the grown-ups have the nuclear option, and with it ultimate power, while a child does not. The asymmetry of the relationship leaves the child behind feeling vulnerable and powerless. Deeply emotional and metaphorical, the song offers a lamentation on the things we all seem to lose at some point: effortlessly trusting those we love.
War Is For Everyone is the third single from "33".
A fun song about the end of the world and the inevitability of violence. The visual effects were created by feeding an artificial intelligence footage from an abandoned Cold-War era Russian bunker and seeing how the machine dreams about our end. Yeah. That's what that is. I guess there isn't much hope.
For more information on Grzegorz and the album "33" you can listen to this hour long interview by Mädness & Döll (German only):