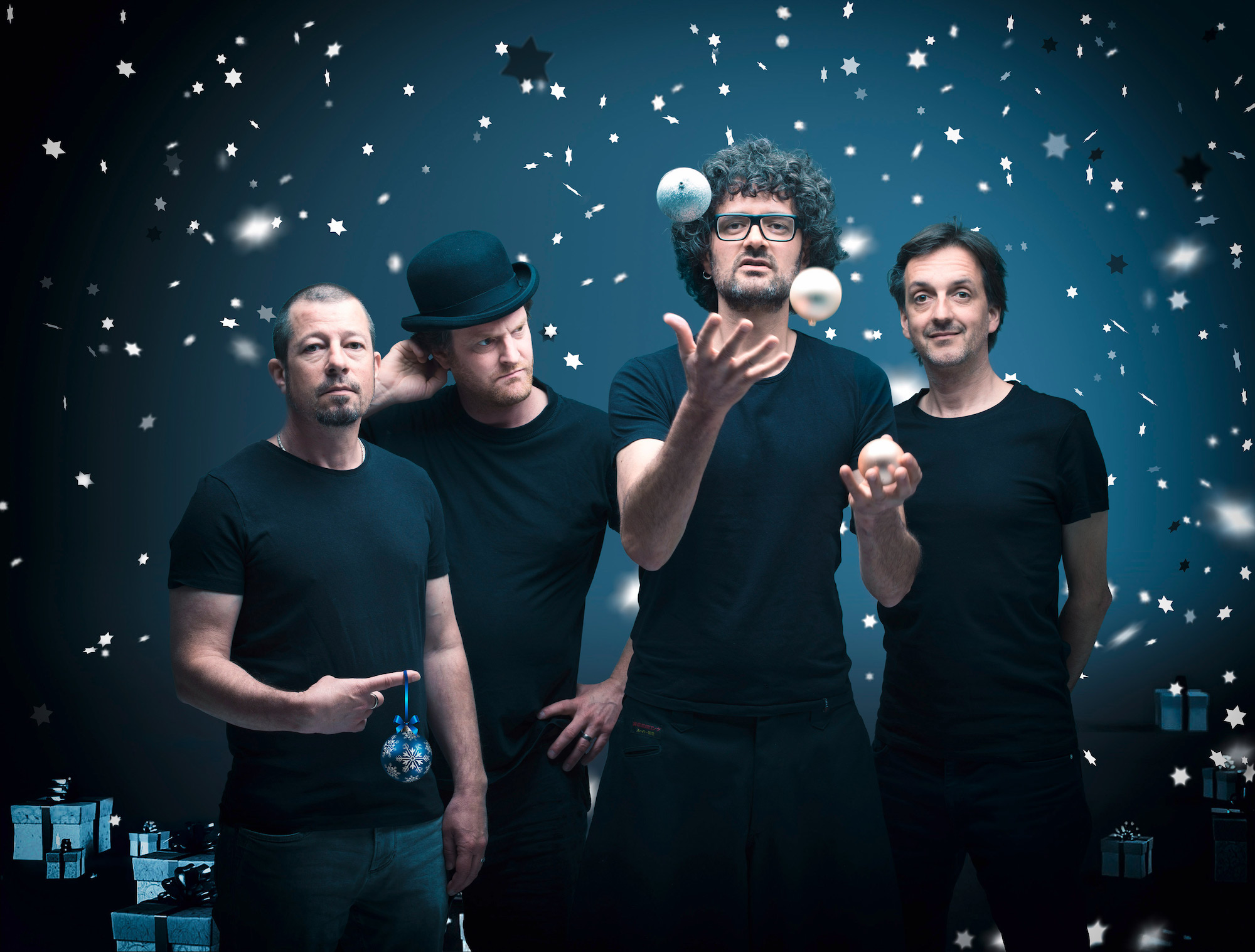 DUB SPENCER & TRANCE HILL - New Album "CHRISTMAS IN DUB"
In dulci Dub jubilo! Dub Spencer & Trance Hill serve 12 fresh cover versions of wellknown christmas traditionals on their new album "Christmas In Dub".
November 02, 2018
"Love" might be the most sung about topic, closely followed by "Christmas". So it's not surprising that Zurich/Lucerne based Dub Spencer & Trance Hill adjourn to a winter wonderland with charming, futuristic sounds between Pop, Dub and surreal Electronica - shrouded in a retro-roots-rocker garment, garnished with warm delays and reverbs, all performed with analogue technique. Thus this interesting tension between Muzak and sublime Dubs might be complex and lovely, the message that is delivered after all couldn't be more simple: It does not work without groove, in Dub and in Christmas time.
Sometimes it might take several listening cycles to determine the rearranged original Christmas tune. But here's a small clue: The bass is setting the tone. In most of the time it's the bass intonating the festive christmas songs, with all other instruments being arranged around this fundament.
With "Never change a winning song" on the mind Dub Spencer & Trance Hill coated the songs in a slacky garment: With Hammond organ, funky guitars, rich drum grooves and a fairly deep bass and intelligent, impish and quirky masterpiece is created.
After some memorable encounters with artists such as William S. Burroughs, Lee Scratch Perry, Dieter Meier and Ken Boothe the internationally highly acclaimed Swiss Dub Spencer & Trance Hill now befriend with Santa and create a collaging Neofolk, Minimal Dub Christmas experience having no equal.
Before celebrating Christmas, Dub Spencer & Trance Hill will first go on their "Christmas in Dub Tour 2018" together with Umberto Echo: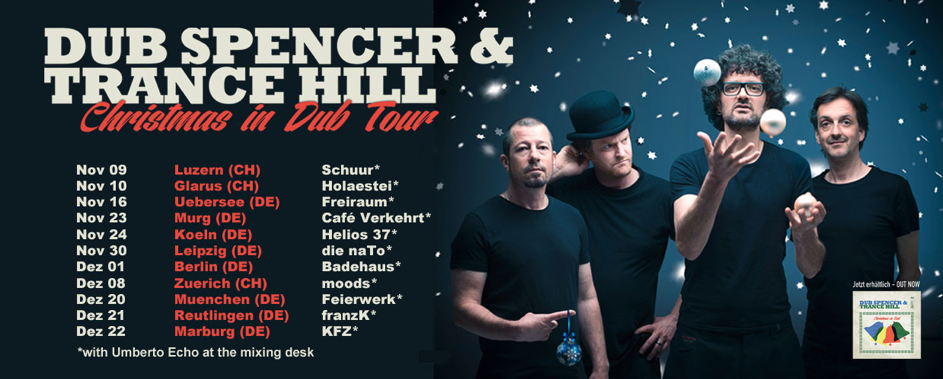 Follow Dub Spencer & Trance Hill:
www.dubspencer.com
www.facebook.com/dubspencertrancehill
www.echobeach.de