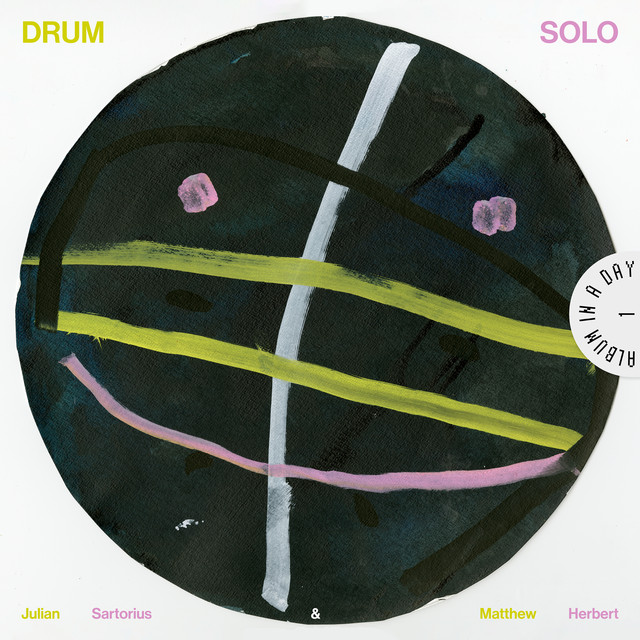 Matthew Herbert - "The Responder" score and new album "Drum solo"
Multi-talented electronic artist Matthew Herbert releases two new projects.
April 01, 2022
ABOUT THE RESPONDER SCORE
Matthew Herbert (A Fantastic Woman, Disobedience, The Beast Must Die, Gloria Bell, The Cave, Port Authority, Temple) is the composer of the new BBC drama The Responder. The show is written by ex-police officer Tony Schumacher and stars Martin Freeman, Ian Hart, Adelayo Adedayo, Warren Brown, MyAnna Buring, Romi Hyland-Rylands, Emily Fairn, Josh Finan, Rita Tushingham, Elizabeth Berrington and David Bradley. The series revolves around a morally compromised and unconventional urgent response officer tackling a series of night shifts on the beat in Liverpool who is forced to take on a new rookie partner while trying to keep his head above water both personally and professionally. Laurence Bowen & Chris Carey (The Salisbury Poisonings) are producing the project for Dancing Ledge Productions, alongside Mona Qureshi (Poldark, Call the Midwife) for the BBC. The Responder is premiering tonight in the UK on BBC One and will debut in the U.S. later this year on AMC.
ABOUT MATTHEW HERBERT & JULIAN SARTORIUS - DRUM SOLO

Swiss drummer Julian Sartorius and British electronics virtuoso Matthew Herbert combine for the first in a new series of 'Album In A Day' releases on the Accidental label.
Recorded on Nov 25th 2021 in London 'Drum Solo' exhibits Sartorius' collection of drums, percussion and augmented objects as the sole sound source expertly woven into intoxicating rhythmical formations by Sartorius' idiosyncratic yet precise multi-layered style whilst Herbert uses only Julian's sounds to transform the patterns into deep sonic landscapes in real-time.
Recorded live in one day, with no overdubs or production trickery, 'Drum Solo' is an exploration into an introspective dialogue between two of Europe's most compelling improvisers. The album was mixed by Dilip Harris (Sons of Kemet, King Krule) who was also only given a day to finish the technical delivery.