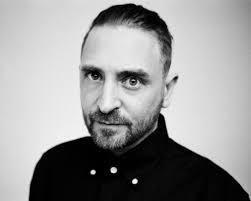 DJ Fresh - New EP "Gold Dust (10th anniversary Remixes)"
With a special vinyl addition for this year's record store day, DJ Fresh releases a special remix EP honoring 10 years of "Gold Dust"
April 14, 2022
DJ Fresh has made a powerful return with a new remix package for "Gold Dust," his generational drum & bass anthem released back in 2010. The remix bundle, which arrives by way of the recently revived Breakbeat Kaos label, comes in the wake of a hiatus for Fresh, who had been focusing on his health after a remission of thyroid cancer. During this hiatus, he fully immersed himself into coding and is working as an engineering manager, running a team of data scientists working on DNA sequencing and AI technology.
Take a listen to massive "Gold Dust" remixes from Marten Hørger, Fox Stevenson, Skepsis and more below.
Follow DJ Fresh:
Website | Facebook | Instagram