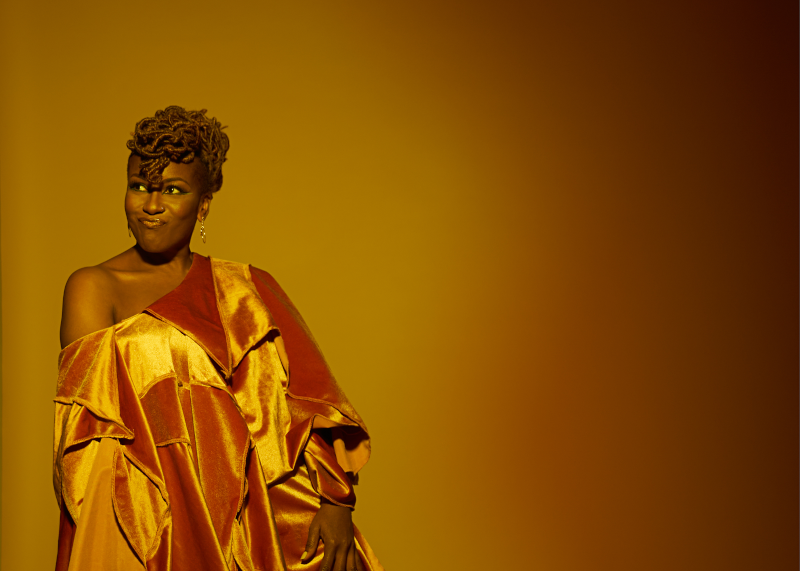 Tanika Charles - new album "Papillon de Nuit: The Night Butterfly"
Soul songstress Tanika Charles puts out her third studio album
April 08, 2022
Twice JUNO-nominated and two-time Polaris Prize listed, Toronto's soul songstress Tanika Charles unveils her album "Papillon de Nuit: The Night Butterfly", out now, and shares the video for the new single "Frustrated".
"Frustrated" was directed by May Truong. Speaking on the track Tanika explains: "Sustainable long distant connections are a pipe dream. Trying to make it work with a partner who's away from home for indefinite periods of time leads to a permanent state of uncertainty. Absence can make the heart grow fonder, but only to a point, and what are we sharing if we can't share a physical space? Wishful thinking alone is an easy route to exhaustion when fulfilment is always just slightly out of reach. Irritations are revealed, arguments ensue. Are we growing or are we wilting? Frustrated is one of my favourite songs on the album, and it took a lot of iteration to get it just right."
Following the success of "Soul Run" (2016/17) and "The Gumption" (2019), Tanika had found a comfortable cadence of releasing an album then hitting the road over the following year to bring her show to new markets far and wide. So when things changed for all of us, and plans of touring "The Gumption" properly fell through, there was a realization that getting to work on the next project was the healthiest choice to make."I was in some dark places. My energy was stagnant and the only reliable constant was this perpetual uncertainty. I had gone from feeling like I was everywhere to only being in one place. From seeing so many new faces, to only my own, in the mirror, everyday and having to face that. Getting back to work on music allowed me to explore these feelings through the format I know best. And I wanted to make sure that when things were ready to resume, I'd be ready with something new for my audience too."
While writing the album, Tanika was assisted by frequent collaborator Robert Bolton ("Soul Run", "Remember to Remember") and accomplished solo performer Tafari Anthony (Priyanka, of RuPaul's Drag Race). Featured guests include the multi-disciplinary artist Khari McClelland and the ascendent Toronto rapper, DijahSB. Both Dakarai Morris-James (Joanna Majoko, BeBe Zahara Benet) and Sean "D/SHON" Henderson ("Love Overdue", Serena Ryder) assisted with vocal arrangements across multiple songs.
"I think this album represents my best work to date. And yet, it also represents me coming to terms with who I am as an artist. For the first time I think I've actually accepted my own voice. I can hear beyond the imperfections, and I realized that when paired with the right music, it can sound pretty good. I still have my doubts and my dark places, but a little less of them."
Get/ listen to the album here.
Follow Tanika Charles:
Website | Instagram | Facebook | Spotify