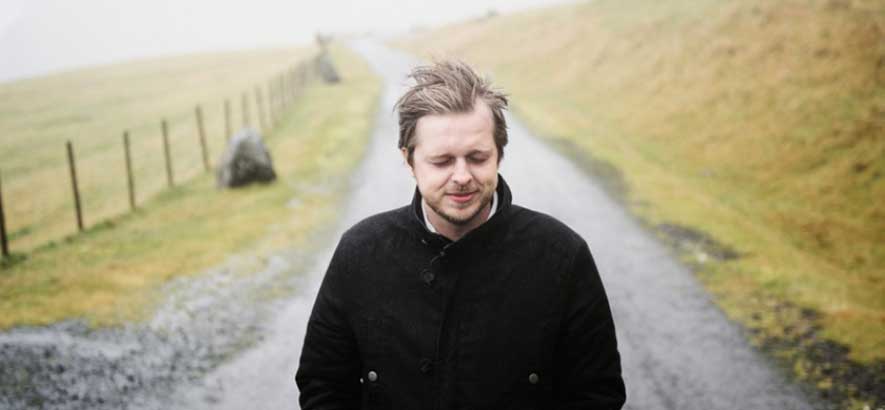 Teitur - new album "Cazador De Ostras"
Faroe Island's most prominent musician Teitur releases his newest album - full of beautifully-crafted songs in Faroese and English.
September 03, 2021
Singer/songwriter and all-around artist Teitur has been making music professionally ever since he left for Copenhagen to front a pop/rock band when he was 17. Since then, the Faroe island-born has built a truly remarkable career while always remaining true to himself and his craft. Recently, in 2021, he even had the honor to be knighted by the queen of Denmark. His style of music has always been unique, because Teitur is a master of creating sparse, but unusual and subliminally complex arrangements that somehow still remain memorable and thrilling.
His newest album "Cazador de Ostras" has an interesting story of origin: With his previous albums, the musician had always mapped out the production and arrangements of the songs precisely in his head before having recorded the very first note. This time, Teitur decided to completely turn this process around and therefore do the opposite of how he usually goes about recording an album: he brought very rough drafts of the tracks with him to a recording studio in Argentina and invited a variety of different studio musicians to help him finalize the song blueprints. He encouraged them to try out different varieties of instruments and incorporated a vast array of interesting and unusual sounds.
The first single and opening track on "Cazador De Ostras" is supposed to set a positive mood for the rest of the album. Teitur stated that like the overlaying lyrical theme on the album, "You're Just Like Me" is about communication and connection in a world that seems to have neglected both of these concepts at this moment in time. Check out the music video, completely drawn and edited by the artist himself, below:
Follow Teitur:
Instagram | Facebook | Twitter | Spotify