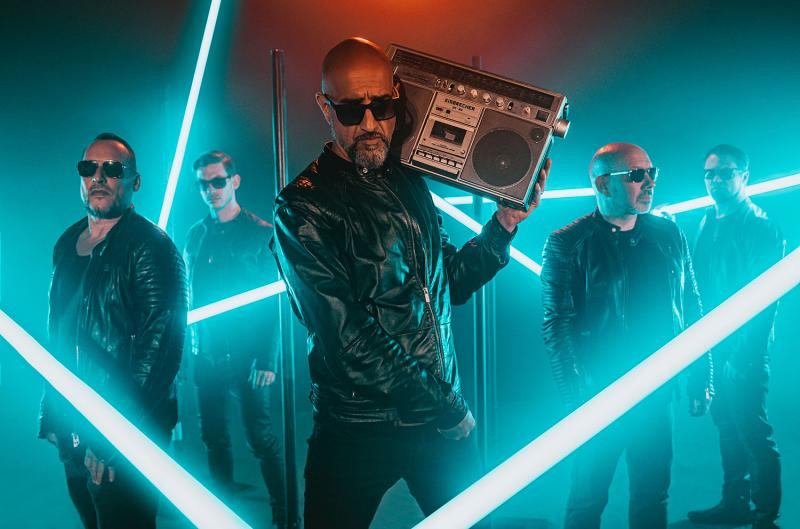 Eisbrecher release cover version of legendary Warlock song "All We Are"
Eisbrecher's version of "All We Are" is part of their newest, upcoming album "Schicksalsmelodien".
October 15, 2020
Warlock's hit "All We Are" isn't only a significant part of German heavy metal history, but remains a powerful anthem to every genre fanatic. The song has also been a strong companion to Doro Pesch (formerly Warlock) on her solo career and is a staple of Doro's live shows for the fans to this day. Doro has several songs that are frequently being played as a soundtrack for martial arts events, in particular by the famous boxing world champion Regina Halmich. "All We Are" is one of these songs and was therefore released on Doro's "All We Are - The Fight" EP. On March 30th, 2007 Doro performed "All We Are" live for the TV spectacle boxing match between Regina Halmich and "TV Total" presenter Stefan Raab in front of almost 20,000 spectators in the sold-out Cologne arena as requested by Halmich, who has had a long friendship with Doro.
Stemming from Warlock's 1987 studio album "Triumph and Agony", the song "All We Are" was recently selected by German gothic-/industrial-/rock-/metal formation Eisbrecher to be included in their new album "Schicksalsmelodien" in a newly interpreted cover version. It is an album full of classic songs that have, in some way or another, shaped the band's lives. Singer Axel Wesselsky comments: "We just continued (making cover songs), because we found it exciting and challenging to translate songs into the Eisbrecher sound that originate from other people's ideas and feelings." "All We Are" is perhabs the most surprising song of the selection, as it has its source in traditional heavy metal. Eisbrecher's self-assigned mission was to create a new version of the song that is supposed to sound "awesome, magnificent and loud".
"Schicksalsmelodien" including "All We Are" is being released on October 13, 2020. The album is available here.
Follow Doro:
Website
Instagram
Facebook
Spotify
Follow Eisbrecher:
Website
Instagram
Facebook
Spotify