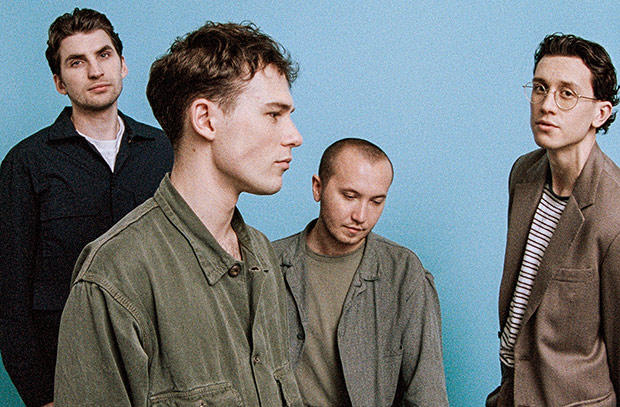 The Magic Gang - new Single "Take Back The Track"
The Magic Gang have released a new single "Take Back The Track" and accompanying music video.
May 01, 2020
The Magic Gang with their youthful enthusiasm and portfolio full of cheerful anthems have proven to be one of the token guitar bands of today. Their newest release Take Back The Track' is the latest single from their upcoming second album 'Death of the Party' which is available to pre-order here.
The song is accompanied by an extremely entertaining music video, which is available on YouTube. Filmed in true social distancing fashion, the video shows the band - everyone at their own homes – practicing on video chat. The film was directed by Georgina Cammalleri, who admitted that this shoot was not an easy task to complete. "I knew I wanted to create a narrative for it that would play out entirely on one of the band member's computer screens", says Cammalleri. "Directing remotely was intense. The smallest of details had to be thought through. Because of the internet lag, we'd rely on the pace of the track to time their responses. This meant that every move was considered and timed to the second so that it'd all sync up with the rest of the band, as they were all shot separately."
The Magic Gang - "Take Back The Track" is out now! https://themagicgang.io/takebackthetrack
Follow The Magic Gang on:
Website: https://www.themagicgang.co
Facebook: https://wbr.ec/tmg-fb
Twitter: https://wbr.ec/tmg-tw
Instagram: https://wbr.ec/tmg-ig
Youtube: https://wbr.ec/tmg-yt
Spotify: https://wbr.ec/tmg-sp