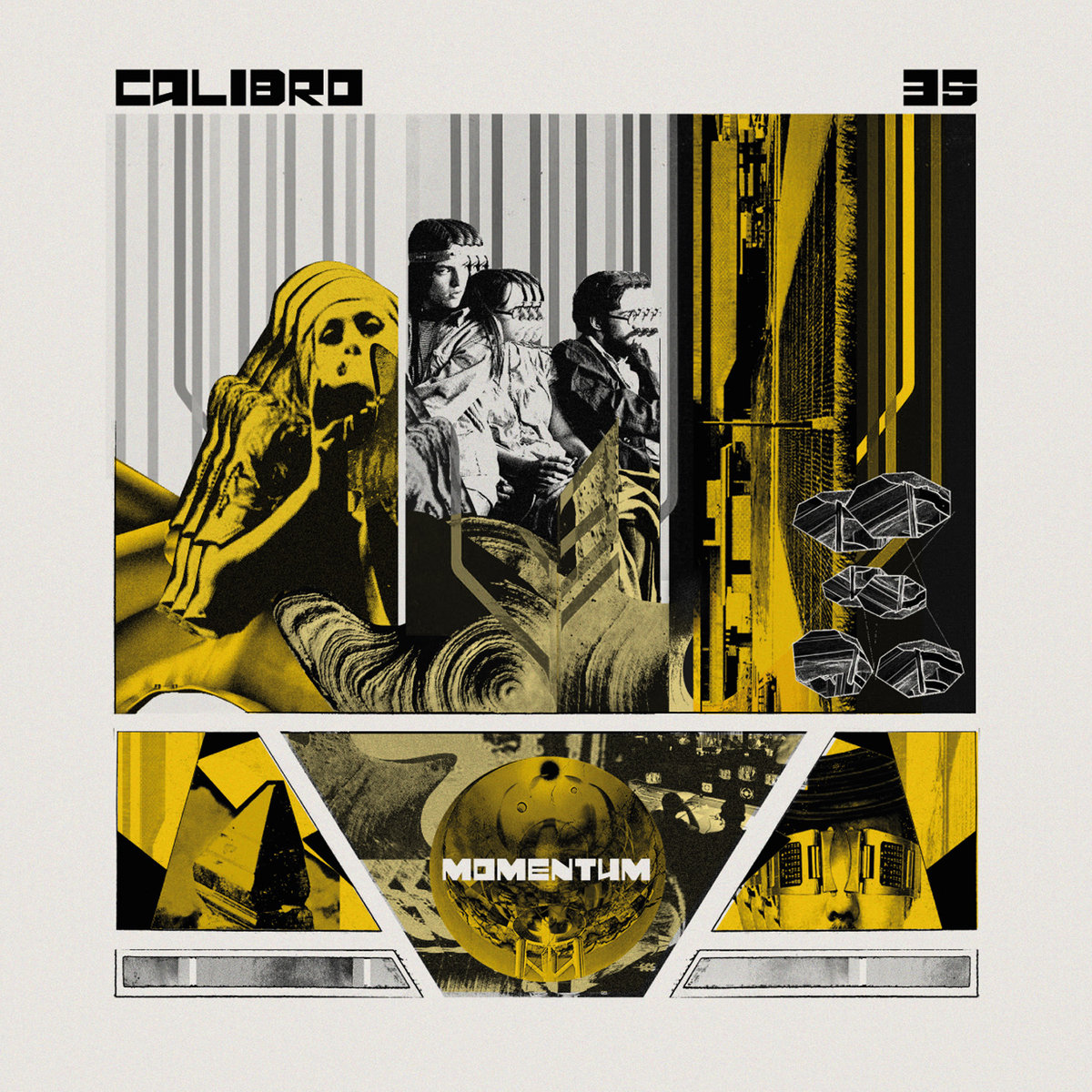 Calibro 35 - New single and album announcement
Cinematic funk cult combo CALIBRO 35 released their new single "Stan Lee feat. Illa J" today and announce their 7th studio album "MOMENTUM".
November 22, 2019
"Stan Lee" is the new single by Calibro 35 and it's out today. The single sees a collaboration with rapper, producer and songwriter Illa J (Slum Village), younger brother of the late legendary hip hop producer and rapper J Dilla.
The single anticipates Calibro 35's highly anticipated 7th studio album "MOMENTUM", out on January 24th 2020.
"Momentum" follows "DECADE" their previous studio album released in 2018 that had marked 10 years of Calibro 35 and it stands out as a new starting point for the project. In the last 10 years Calibro 35 have dug the golden age of soundtracks and they had been to the future with "S.P.A.C.E.", "Momentum", as the band stated: "represents a look at nowadays and a reflection about making music right in the time that we're living".

Inspired by the work of artists such as Tortoise, Jagajazzist, Dj Shadow, Budos Band, Stelvio Cipriani, Ennio Morricone, Sandro Brugnolini, White Noise, Comet is Coming, JPEGMafia and DJ Signify, compared to the previous Calibro 35's full lengths on the 10 tracks that make up the new album, band's instruments and sounds have increased in number and complexity as well as reality. The music palette is further extended by incorporating even more synths and electronic sounds, but keeping everything true and 100% real, with all the instruments played live and with no presets or programming. The two featurings on the album serve the cause as well. On the first single "Stan Lee", they collaborated with rapper, producer and songwriter Illa J a former member of super group Slum Village and younger brother of the late legendary hip hop producer and rapper J Dilla. On "Black Moon", the combo from Milan provided the groove for London-based artist MEI. "If Decade was the sum of everything that the band had felt in the previous ten years", Calibro 35 says, "Momentum is the prequel of what you will hear in the next ten".

To mark the new beginning and come full circle, the recordings took place under the expert hands of usual suspect Tommaso Colliva, in the same studio where Calibro released their self titled debut album twelve years ago.


Get "Stan Lee feat. Illa J" here: http://smarturl.it/Calibro35StanLee

Pre-order "Momentum" here: http://bit.ly/C35Momentum