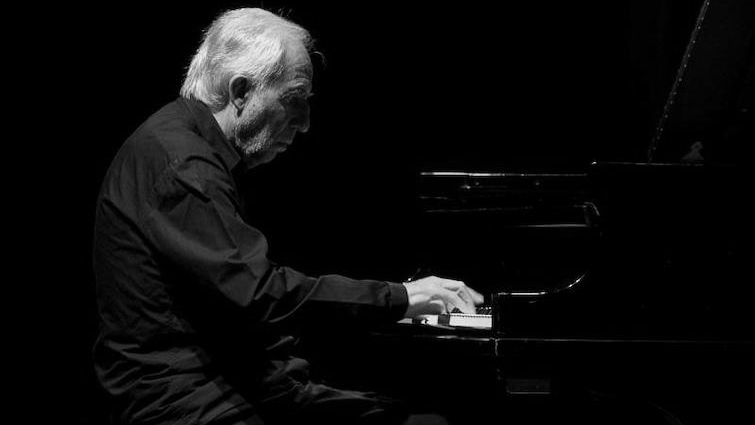 Jacques Loussier - Mourning the great jazz pianist
It is with deep sadness that we announce the passing of Jacques Loussier. The French jazz pianist and composer, mostly known for his "Play Bach Trio", that approached Johann Sebastian Bach's music with jazz improvisation and swing elements, has died at the age of 84 on March 05, 2019.
March 08, 2019
Jacques Loussier, born in Angers in north-west France. started his musical education with piano lessons at the age of 10. He quickly became fascinated by Bach's music and thus stumbled upon a piece from the Notebook for Anna Magdalena, that he studied incessantly from then on.
"I was studying this piece and I just fell in love with it," Loussier told an interviewer in 2003. "Then I found I loved to play the music, but add my own notes, expanding the harmonies and playing around with that music."
In this, as Loussier was later to observe, he was not subverting Bach but paying his respects to an improvising tradition the composer himself belonged to, even if classical music's subsequent assumptions preferred to bury that unruly element. - John Fordham (The Guardian)


What some people might not know is, that Jacques Loussier was also a sought-after composer for film and TV:

For example Loussier composed the film score for the Rob Houwer film "Engelchen oder die Jungfrau von Bamberg", a German erotica comedy from 1968 set in Munich. This early German erotic film became a hit in the cinemas of the early 70s and also got an English version simply titled "Angel Baby" for the American market, a rare case for German movies at this time. The film is an innocuous blend of comedy, the story of a country girl visiting Munich. Troubled by her virginity and not wanting her fiancé to deflower her, a 19 year old German teenager takes off to the big city for an operation.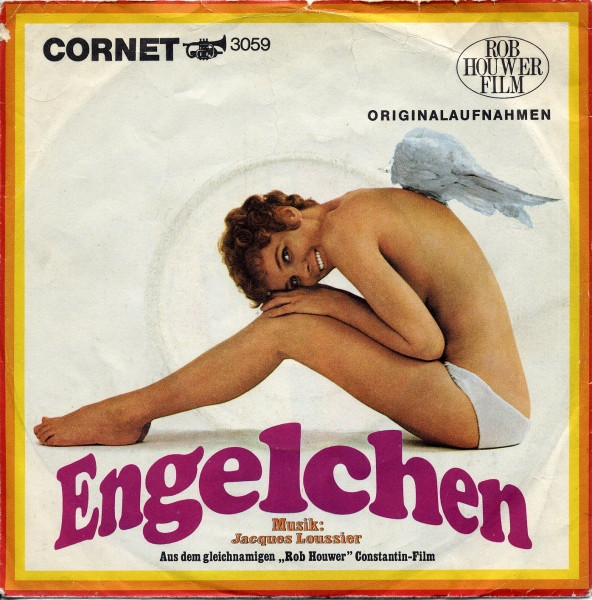 Our most favorite song "Femme, Femme" (we love it!) is part of the score and was also originally released as a single on the B side of the title instrumental track "Engelchen" by Jacques Loussier.

"Femme, Femme" featuring Sophie Daumier
(Music: Jacques Loussier, Lyrics: Sophie Daumier)


Jacques Loussier Engelchen
(Musik: Jacques Loussier)

Here you can watch the famous film scene with Gila von Weitershausen as Katja:

For further info:
https://www.imdb.com/title/tt0061625/
https://de.wikipedia.org/wiki/Engelchen_oder_Die_Jungfrau_von_Bamberg
http://www.loussier.com