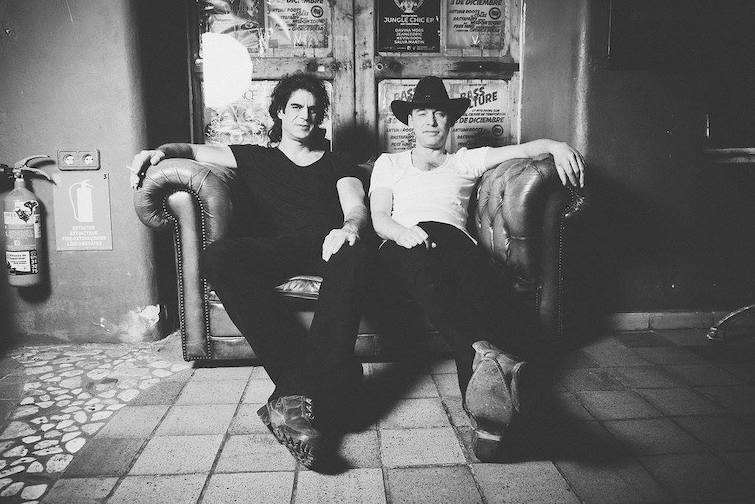 Vagabundos De Lujo - New album "Pedal To The Metal"
"Pedal To The Metal" is the name of the second full length by the Spanish duo Vagabundos De Lujo and once again the album presents their signature acoustic sound with own compositions and cover versions of some renowned classics.
March 07, 2019
Two acoustic guitars and a sound and arrangement that concentrates on the song essentials is the trademark of the duo Vagabundos De Lujo. The songs and the technique of both of the guitar players is what takes center stage in their music.



With "Pedal To The Metal" the second full length is released and presents 12 songs full of acoustic finesse and guitar virtuosity - 10 own compositions plus two cover versions:
A cover version of Iron Maiden's classic "The Trooper" and a cover version of "Moon River" featuring Stephan "Der W" Weidner on bass guitar, that was produced with Chris Mancini, son of the original composer of "Moon River", Henri Mancini.


Get the album here: https://amzn.to/2HjNp8b
Stream the album here: https://spoti.fi/2NOgoCb

Follow Vagabundos De Lujo:
Facebook: www.facebook.com/vagabundosdelujoofficialpage/