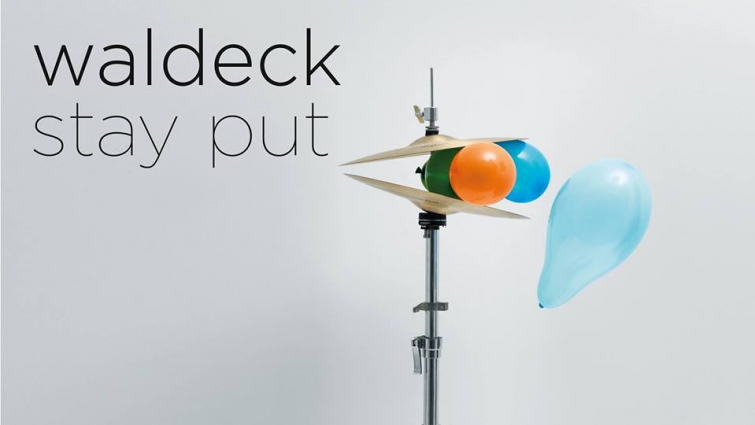 Waldeck releases new EP "Stay Put"
Downtempo & Swing legend Waldeck will release a follow up album to "Ballroom Stories" later this year. The wait will be sweetened with his new "Stay Put" EP.
February 07, 2018
It is hard to believe, but Waldeck´s signature album "Ballroom Stories" is 10 years old. The people at Dope Noir Records feel that this marks the perfect occasion to celebrate its anniversary with the release of a legitimate successor going by the name of "Atlantic Ballroom" – due later in 2018. For those curious what the new album might sound like the wait will be sweetened by this very "Stay Put" EP available on 150 gr vinyl & digital formats.
Four brilliant downtempo tracks, all of them featuring Waldeck´s new chief-chanteuse Patrizia Ferrara whose extraordinary vocal performance will give you goose bumps right from the beginning all the way through:
The first track "Stay Put" is quite obviously inspired by the legendary blues & swing icon Fats Waller and captures the mood of the early days of swing, when Al Capone allegedly hi-jacked Waller for a couple of days to play exclusively on one of his private mob parties.
Followed by "So it shall be" – a real beast – that lures with a snake charming seductive Ethiopian groove.
With "Rough Landing" Waldeck then time travels to the 21st century. It could well serve as a title song to the yet to be finished Bond movie "James Bond in Casablanca" (2024).
The last song "Je t´aime beaucoup" is a super slow downtempo blues that haunts you with a longingly whisper for love. A late night in Paris…. no questions asked.
Waldeck dwells on smokey Jazz riffs & bluesy piano lines. He likes to keep the overall electronic feeling subtle, but yet present.
Listen:
https://open.spotify.com/album/0Uc7aUdMkiyRqcLykIW868?si=YuOgbruTSTW2lMr2i0-qeA