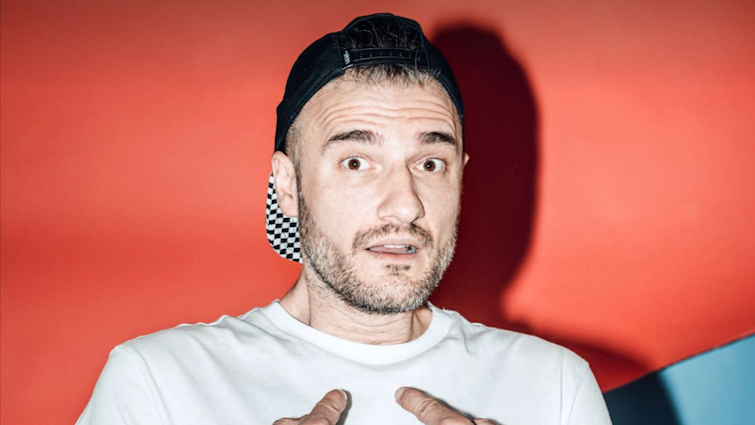 Anton puts out debut album "ertappt"
With his debut album "ertappt" the musician and songwriter puts children's music on a whole new level.
February 18, 2021
The times when the whole family was arguing about what to listen to in the car are over - with his debut album "ertappt" Anton releases a collection of fresh music that will excite parents and kids alike. By combining catchy, modern instrumentals with lyrics that capture the beautiful, but also the difficult moments of family life Anton accidentally created a new genre - family pop. Coinciding with the new album he also presents a new music video for "Ich Bin's". While Anton dances through Berlin you can hear him sing "Ich bin cool, so wie ich bin" (="I am cool just the way I am") over a skillfully-crafted reggae beat. It becomes abundantly clear that no matter what we can and cannot do, we are all just right the way we are!
You can watch the music video for "Ich Bin's" here:
Anton is a big brother and a little brother, dad and musician. He's got songs for those who are too old for typical children's songs, but that still are a couple of years away from adolescense that are indended to make people smile, think and celebrate life. Songs like "Prinzen & Kings" and "Kaum Zu Glauben" were already on high rotation on family radio. After 8 Singles now comes his debut album.
The musician from Berlin-Friedenau startet playing piano when he was only six and taught himself how to play the guitar. He's been performing on stage since he was ten. In the late 90s he started to write songs, producing, building up his studio and learning audio engineering. In 2005 he portrayed the rapping character "Serk" in the VIVA soap opera "Unser Block". Following that he worked with the popular German musicians Mark Forster, Sido, die Atzen, Havoc (Mobb Deep), Method Man, Kool Savas. Joachin Deutschland, Wincent Weiß, Amanda oder Eko Fresh. He supported Sido on vocals during his tours and released a Top 3 chart album with "BSH" by Bass Sultan Hengzt.
Listen to "ertappt" here.
Follow Anton:
Instagram | @anton.musik
Facebook
YouTube
Spotify
Follow SMV:
Instagram | @smvschacht
Facebook
Spotify