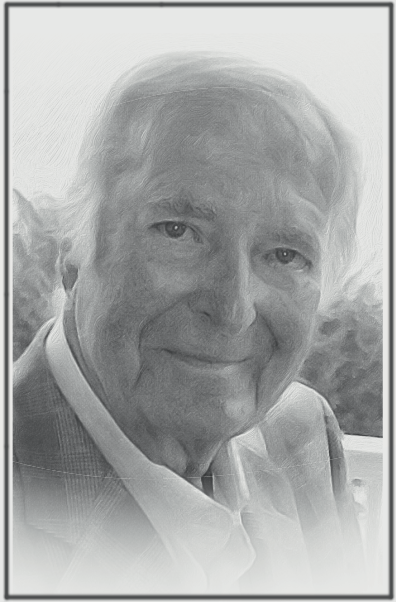 Martin Böttcher (17.06.1927 – 20.04.2019)
Our close friend and author passed away.
It is with deep sadness that we have to announce that our beloved friend Martin Böttcher, one of the greatest German film composers of all times, died on Easter Saturday at the age of 91.
April 22, 2019
Since SMV's beginning in the 1960s, we have worked closely with Martin Böttcher and have accompanied his fantastic musical career with great joy.

Being the composer of a multitude of cinema and TV productions – especially with his compositions for various Winnetou movies – Martin Böttcher is the most successful and prominent film composer in Germany. His musical style is unique in every way. His music is undeniably linked to the film productions and has shaped generations of young and old in Germany.
Born in Berlin in 1927 Martin Böttcher's musical education in piano lessons started in his early years. Despite his deafness on one ear – a disease triggered by an accident as a child – he decided to become a full-time composer. After being held in captivity in World War II – during which he self-taught to play the guitar – he abandoned his real dream to become an air-pilot and fully concentrated on his creative career.
After his captivity Martin Böttcher settled in Hamburg, where he began to play the guitar for the orchestra of the "Nordwestdeutsche Rundfunk" (now NDR & WDR). There he gained his first experiences as an arranger for film music.
Finally in 1955 Martin Böttcher made his debut as a film composer for Artur Brauner's "Der Hauptmann und sein Held" ("The Captain and His Hero") and already the second feature film "Die Halbstarken" ("Teenage Wolfpack"/"The Hooligans") by Georg Tressler advanced to a milestone of German films. After various other projects that, amongst other songs led to famous tracks like "Wonderland Of Love", Böttcher's collaboration with Rialto Film started at the beginning of the 1960s leading to his work for the Edgar Wallace and, of course, the Karl May Winnetou film series.
With his composition for Karl May films Martin Böttcher advanced to Germany's most successful film composer of the 1960s. He contributed the score for 10 Karl May movies and his great compositions "Winnetou-Melodie" and "Old Shatterhand-Melodie" advanced to evergreens. His music was released on various samplers, compilations and albums and enjoys great popularity until today. With his "Old Shatterhand-Melodie" he led the German Single Charts in 1963 and sold over 100.000 copies - a surprising success for score music back then.
Besides his work for numerous cinema and film productions Martin Böttcher also gained a lot of recognition as a composer for TV productions. He composed the music for the popular series "Es muß nicht immer Kaviar sein", "Sonderdezernat K1", "Derrick", "Der Alte", "Forsthaus Falkenau" or "Pfarrer Braun". Martin Böttcher composed music for over 50 films and around 300 TV productions during his career of over 60 years! He received several awards, for example the "Bundesverdienstkreuz am Bande" (2004) and the "GEMA Musikautorenpreis 2016", both for his lifetime achievement.
We will miss our fine gentleman Martin terribly, his music will always remain with us and we will never forget him.
In memory of Martin Böttcher you can watch a very nice clip about his visit of the Filmorchester Babelsberg in 2016 during the production of the new "Winnetou-Trilogy". Thank you very much RAT PACK Filmproduktion!
Source: Rat Pack Filmproduktion
The GEMA released a video clip about the award 2016 in honor of Martin Böttcher.