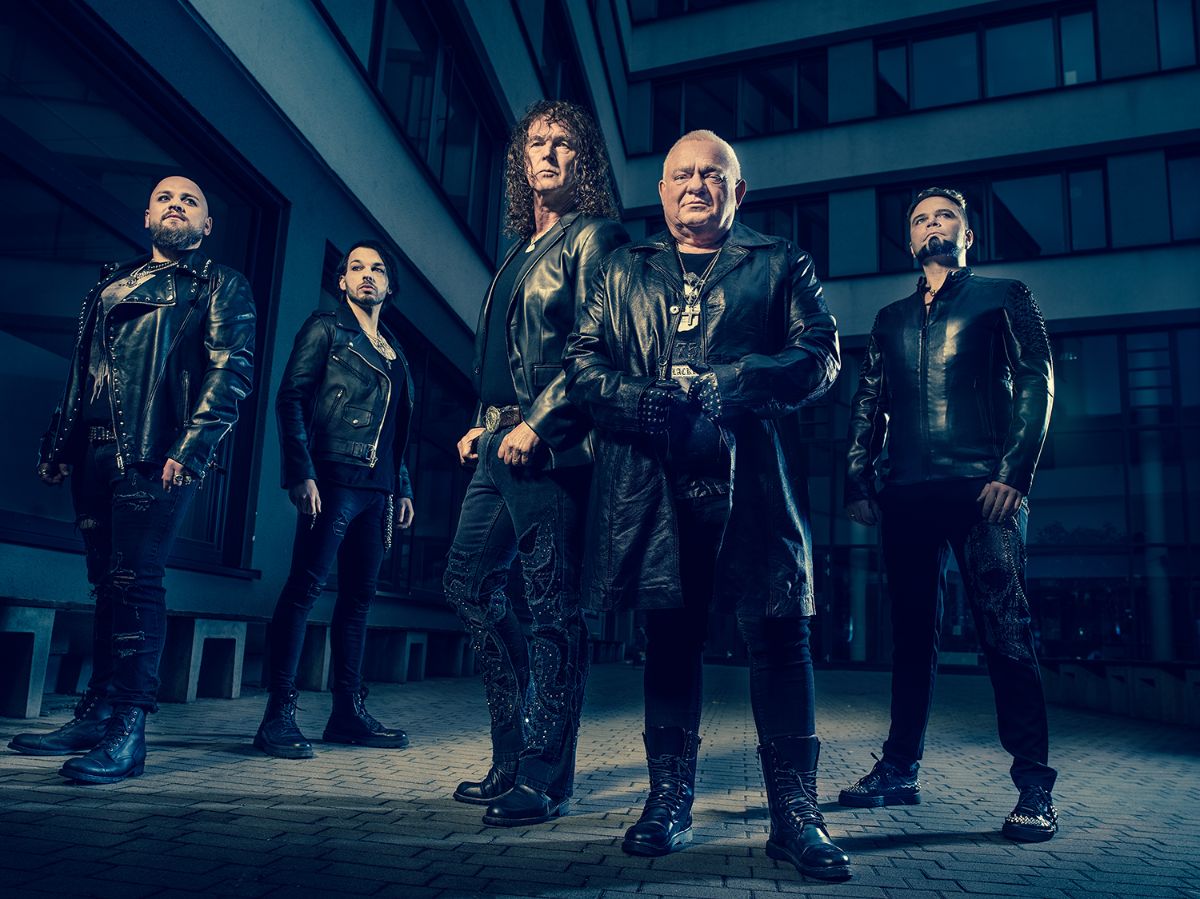 U.D.O - New Album "Touchdown" enters #4 at German Album Charts
German heavy metal band U.D.O release 19th studio album and announce album tour for 2024.
August 25, 2023
U.D.O., the heavy metal quintet led by the legendary frontman Udo Dirkschneider, recently enriched by former ACCEPT bassist Peter Baltes, has just release their new LP "Touchdown". The album comprises 13 tracks that solidify the band's variety. It features an intriguing guest contribution from violinist Stefan Pintev on the closing titular track along with other tracks featuring classy bass solos by new entry Peter Baltes.
The production and mixing of "Touchdown" were skillfully handled by Martin "Mattes" Pfeiffer at Redhead Studio in Wilhelmshaven, while Stefan Kaufmann mastered the album at Solinger ROXX Studio.
The debut track "Forever Free" from their new LP has been unveiled through a lyric video on 23th of June. According to drummer Sven Dirkschneider, the song serves as a wake up call to question things, particularly the "truths" presented by the media, urging listeners not to accept them blindly but to formulate their own opinions. The track emphasizes the importance of utilizing the privilege of freedom we possess.
Currently they are traveling from one European festival stage to another, including notable events like Graspop Metal Meeting (Belgium), Levendes del Rock (Spain) and Summer Breeze Open Air (Germany). Besides that they announced a Touchdown album tour for 2024.
You can listen to the tracks here.
We represent these songs worldwide.
Touchdown Tour:
23.02.24 Germany, Regensburg, Airport Obertraubling
24.02.24 Gernany, Berlin, Huxleys
25.02.24 Germany, Magdeburg, Factory
28.02.24 Germany, Hamburg, Markthalle
29.02.24 Germany, Oberhausen, Turbinenhalle
01.03.24 Germany, Markneukirchen, Musikhalle
02.03.24 Germany, Leipzig, Hellraiser
03.03.24 Germany. München, Backstage
06.03.24 Germany, Mannheim, Capitol
07.03.24 Germany, Stuttgart, Wizemann
08.03.24 Germany, Memmingen, Kaminwerk
09.03.24 Germany, Nürnberg, Löwensaal
14.03.24 Germany, Wilhelmshaven, Pumpwerk
16.03.24 Germany, Marsdorf, Metal Diver
20.03.24 Czech Republic, Prag, Proxy
22.03.24 Czech Republic, Brno, Sono Centrum
23.03.24 Czech Republic, Ostrava, Garage
Follow U.D.O.
Instagram | Facebook | Spotify
Follow SMV:
Instagram | Facebook | Spotify