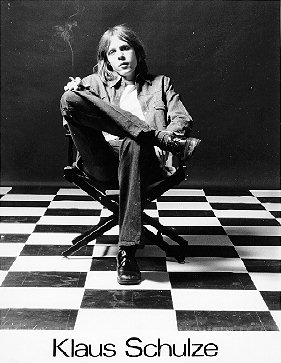 Klaus Schulze sadly passes away
The electronic sound pioneer and exceptional musician passed away on April 26th.
April 27, 2022
We are deeply saddened. Exceptional musician and sound pioneer Klaus Schulze has passed away. Klaus Schulze became famous with Krautrock and gained worldwide notoriety as a pioneer of electronic music.
Klaus Schulze was initially the drummer in the Berlin formation Psy Free with Alex Conti. He became known as a drummer with Tangerine Dream around Edgar Froese and contributed to their first album Electronic Meditation. Together with Manuel Göttsching and Hartmut Enke, he founded the band Ash Ra Tempel, on whose eponymous debut album he was involved. Nevertheless, he left the band because it was hardly possible to perform live with the electronic equipment of the time. From then on, he devoted himself to composing atmospheric soundscapes such as Cyborg, Blackdance, Timewind, Moondawn or Mirage with which he became - together with Tangerine Dream - one of the most influential pioneers of the Berlin School.
Schulze was always considered a musician who was a bit ahead of his time, which earned him the nickname "Godfather Of Techno".
More than 60 solo albums have been produced to date. It is estimated that he was involved in over 500 productions as a musician or producer. His musical feats reached David Bowie and Brian Eno and were also used in several films.
Our thoughts go out to the family. A musical icon left the world yesterday. Stars don't shine without darkness - so go and conquer the universe and be assured that here you will continue to live in the many hearts of those you left behind.
Photo credit: © kdm archives