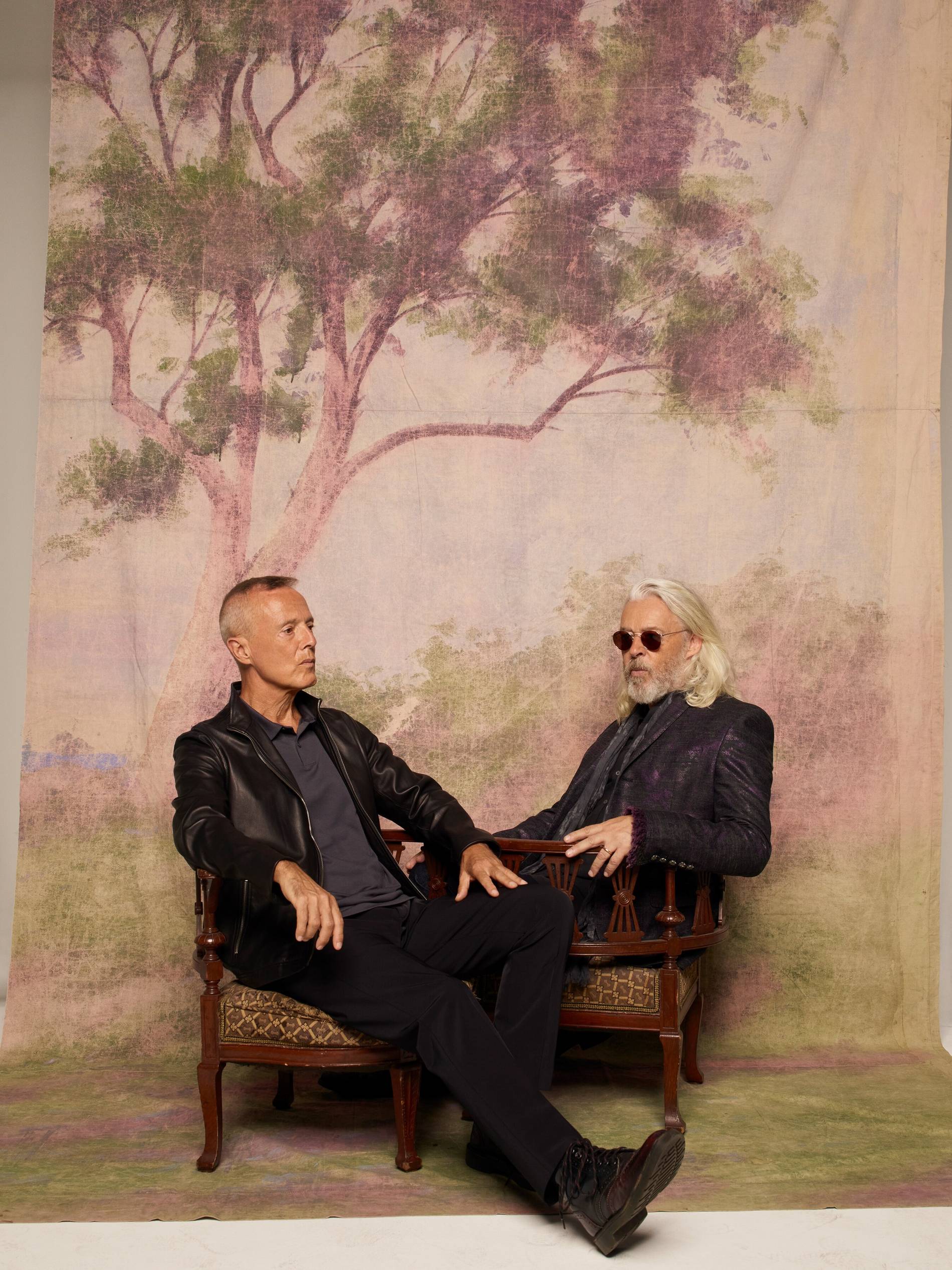 Tears For Fears - new album "The Tipping Point"
Pop rock giants Tears For Fears return with their powerful, bold, beautiful new album.
February 25, 2022
Some forty years into one of music's most impactful, sometimes tense and yet curiously enduring partnerships, Tears For Fears have finally arrived together at The Tipping Point – the group's ambitious, accomplished and surprising first new studio album in nearly two decades.
And now, at very long last, Tears For Fears find themselves back in peak form at The Tipping Point, an inspired song cycle that speaks powerfully and artfully to our present tense here in 2021. This is an album that vividly recalls the depth and emotional force of the group's earliest triumphs. Imagine a far more outward-looking take on TFF's famously introspective 1983 debut album The Hurting set in an even more mad world, or 1985's Songs From The Big Chair bravely confronting even bigger issues in our increasingly unruly world. Or even 1989's The Seeds Of Love that sows a mix of love and other emotions.
The Tipping Point is the bold, beautiful and powerful sound of Tears For Fears finding themselves together all over again.
The new album from Tears For Fears has entered the Billboard's Top Album Sales Chart at number 1, the Official UK Album Chart at number 2 and the German charts at number 3! The album features 'Please Be Happy' and 'My Demons', with the deluxe version also including 'Secret Location' and 'Shame (Cry Heaven)' which were co-written by the brilliant Sacha Skarbek. The album is out now on all platforms.
Follow Tears For Fears:
Website | Instagram | Facebook | YouTube
Follow SMV:
Instagram | Facebook | Spotify