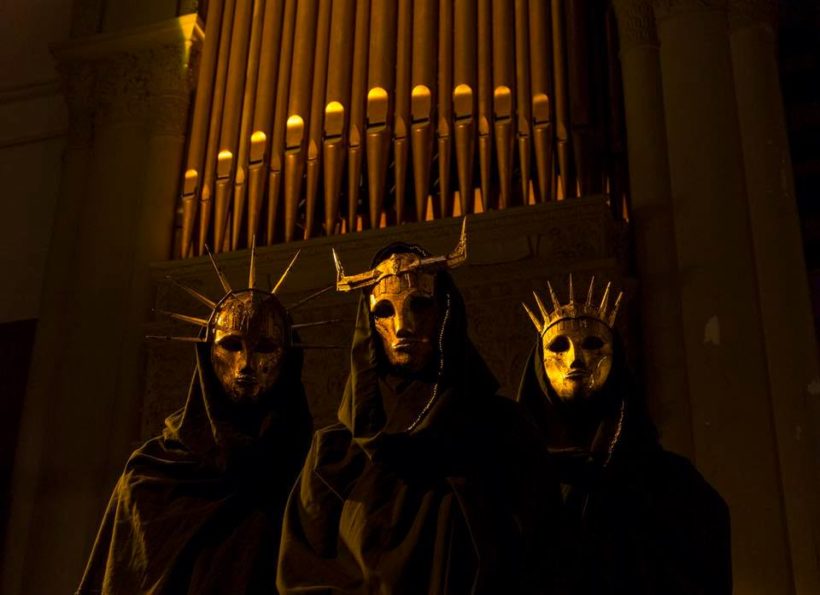 Imperial Triumphant – playing the sounds of New York City as they hear them
We are more than happy to announce the signing of New York's Avantgarde Metal band Imperial Triumphant. With there latest album "Vile Luxury" we can now add a very unique and extreme release to our publishing roster.
October 30, 2019
It is rare to find music nowadays that offers an unheard new approach to long existing forms, that arouses interest in the plethora of music. Imperial Triumphant is one of those bands that pushes musical boundaries to new levels and strikes feelings you didn't know exist: Combining the sound of Avantgarde Death, Black and Extreme Metal with elements of New York's Jazz tonality, enriched with quasi-tonal approaches and outstanding musicianship, Imperial Triumphant manage to form a very unique and outstanding approach to Extreme Metal.
With their latest album "Vile Luxury" the trio managed to tighten their sound and their position in today's metal scene, also by extensive touring in the USA and Europe.

Born in the metropolis: Imperial Triumphant embodies the sounds of New York. The chaos, the menagerie, the perils and majesty of the greatest city on earth. We portray this great juxtaposition between high society luxury coexisting with absolute filth and urban decay. Our city is like the corpse of a giant. What was once so bright, grand and spectacular, is now filled with greedy maggots writhing towards their share of "success". We don't support it nor are we against. We observe.

We play the sounds of New York City as we hear them.



In times where music has to stand out to reach it's listeners, Imperial Triumphant offer a 360 musical universe: Music, lyrics, artworks, appearance, performance, visuals. An unseperable entity that affirms the innovative thought behind Imperial Triumphant and thus also create a concert experience on a new level.
For their next upcoming album the band just recently signed a deal with Century Media. The new record will be recorded again in Colin Marston's Menegroth Studios – just like "Vile Luxury" - this December and is set to be released in 2020.
Imperial Triumphant will also tour Europe again in November 2019. If you have the chance, be sure to catch them live!
Check out the official website for further info and ticket links:
http://www.imperial-triumphant.com/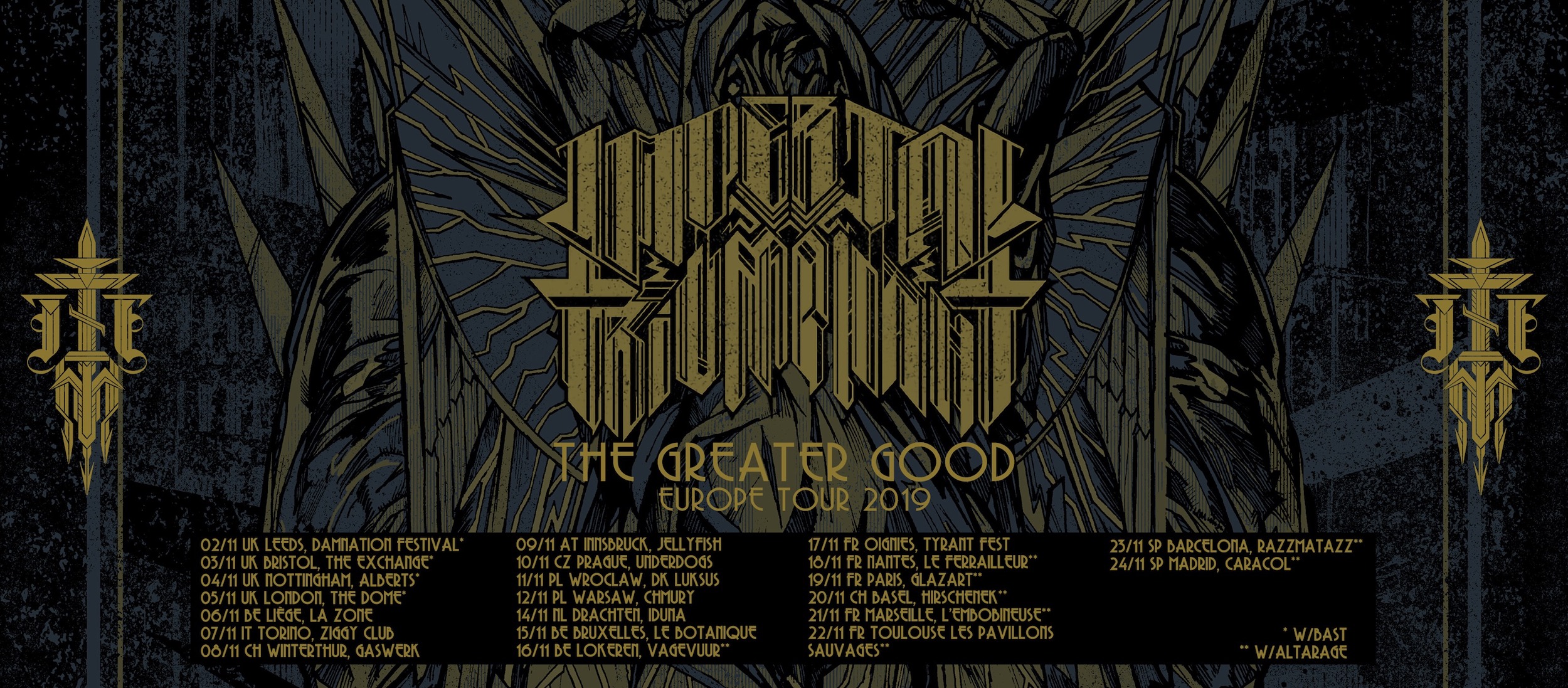 Follow Imperial Triumphant: