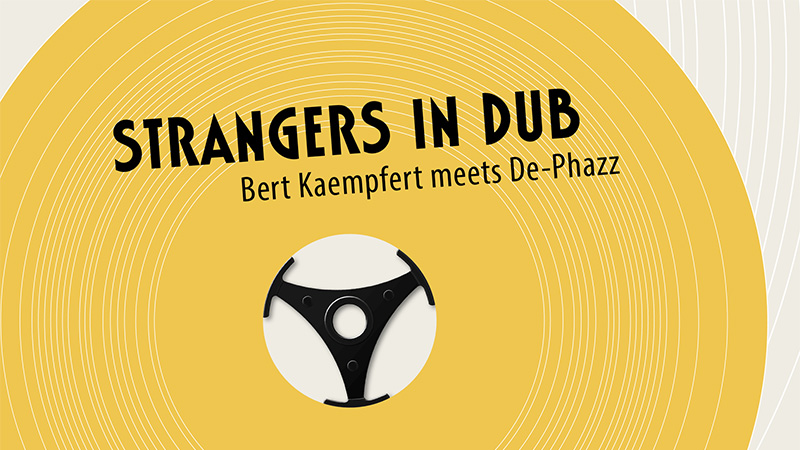 Strangers In Dub - Bert Kaempfert meets De-Phazz
On October 16, Bert Kaempfert would have turned 95. On this occasion and to celebrate the maestro's birthday the tribute album "Strangers In Dub - Bert Kaempfert meets De-Phazz" has been released, presenting 14 Bert Kaempfert tracks with a contemporary sound.
November 20, 2018
Heidelberg producer Pit Baumgartner with his band De-Phazz selected 14 tracks from the album "SOOTHING THE TIGER. THE GENTLE SOUND OF HERBERT REHBEIN & HIS ORCHESTRA." in which he found hooks and cool themes to compress, for example "STRANGERS IN THE NIGHT", "MOON MAID", "LADY", "MALAYSIAN MELODY", "LOVE AFTER MIDNIGHT" and "MY WAY OF LIFE".
By intensifying and ampifying the bass and drum sounds Baumgartner increases the dynamic range of the songs, creating an unique mix of Dub and high quality melodies and arrangements by combining the modern frequencies with the orchestral sounds.
The fiery De-Phazz singer Pat Appleton with her soul-inspired voice and Sandie Wollasch, who contributes the smooth elements, provide the nuances. Rapper Gee Pierce, who comes from the Wu-Tang Clan scene, adds the required bite on "SPANISH EYES".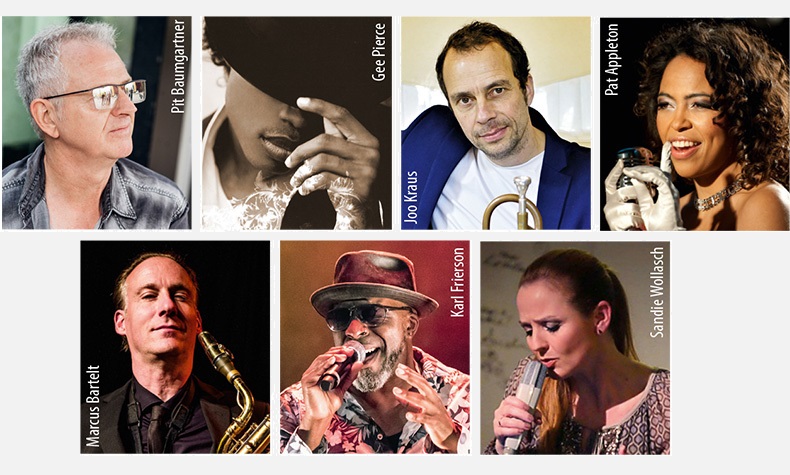 In "MALAYSIAN MELODY" on the one hand he transports us back to the atmosphere of the 60s, turning the song "into a number that could well have been heard playing on a jukebox in an ice-cream parlour." On the other hand Sandy Wollasch brings us back to this century with her euphoric singing style.
Different versions of the global hit "STRANGERS IN THE NIGHT" have been sung countless times, by the American crooner Frank Sinatra and Germany's iconic Udo Lindenberg, among many others. As this song is so famous the world over and is recognised after about two seconds, Baumgartner started with the middle section, which seems to drift over to us from another planet. "With this song I always used to have images from the 60s in my head, black-and-white TV, Hans-Joachim Kulenkampff, Peter Frankenfeld." Pit Baumgartner blasts these associations away with a pastiche of voices that sound as if they come from another planet. In this way its unique melody suddenly appears in a completely different context, allowing the listener to appreciate its beauty with new ears.
The album also features a new interpretation of "LOVE AFTER MIDNIGHT" from our publishing roster, showing a new tonal approach to this all-time classic.
"Strangers In Dub - Bert Kaempfert meets De-Phazz" brings the easy listening maestro's music into the present.

Order the album here:
https://bit.ly/2Koil6Q