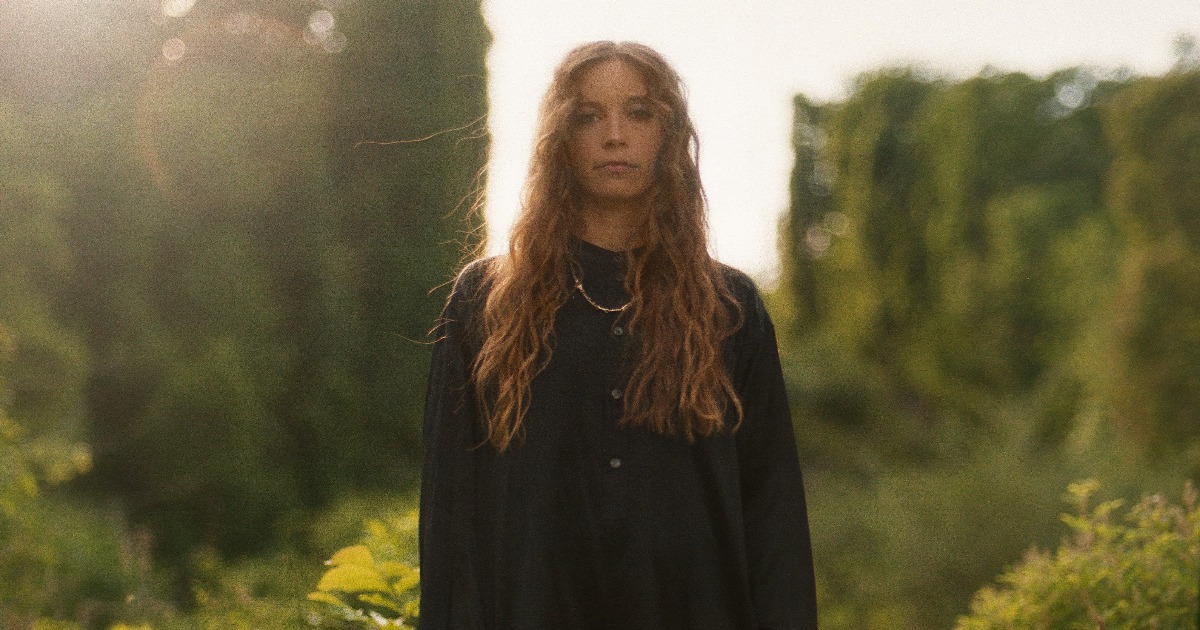 LP Giobbi's highly anticipated debut album "Light Places" - out now!
Producer, DJ, pianist and activist LP Giobbi releases her long-awaited and highly anticipated full-length debut album
May 12, 2023
Dedicated to her parents, 'Light Places' sees the classically trained artist celebrate their free spirited approach to life and how it moulded her as a person. "This album is called "Light Places" which is the LP of these Scarlet Begonias Grateful Dead lyrics, "Once in a while You get shown the LIGHT In the strangest of PLACES If you look at it right", Leah explains. "These are some of my dad's favourite Dead lyrics and almost a philosophy for the way he lives and taught my brother and me to live. I am a seeker of light places both in the physical and the divine. I believe in letting yourself get lost and finding out it's exactly where you were supposed to be. I hope this album helps you tap into your joy and light".
'Light Places' was created in large part among the clouds, in aeroplanes high above the weights of reality and other incoming distractions where LP could easily lay down ideas and melodies before materialising them in a studio. The album recording process was a journey in itself for LP, which challenged her in new ways, expanding her artistic abilities beyond the confines of standalone singles. It allowed her to explore and experiment outside the realms of the dance floor - linking back to her improvised jazz and jam band foundations, where it all began. Featuring multiple tracks with impressive names like SOFI TUKKER, Little Jet, Caroline Byrne, Monogem, DJ Tennis & Joseph Ashworth throughout the album, 'Light Places' sees LP celebrate the joys of collaboration, improvisation and creating music through friendship - paying homage to the people and music that shaped her as an artist.
A true expression of organic freedom, 'Light Places' encompasses who LP Giobbi is as an artist and what she values above all - family, creative exploration, gender equality within the music industry and of course, acclaimed 60's jam band The Grateful Dead. A self confessed 'deadhead', Leah's love for The Grateful Dead stems from childhood through her parents' appreciation for jam band culture and has influenced her life since. "I am grateful and proud to be raised by two magnificent Dead Heads who have danced their way through life seeking joy, sharing love and cherishing moments" she adds. In January 2023, the multi-hyphenate released a remix album of The Grateful Dead's lead singer Jerry Garcia's seminal 1972 solo debut, 'Garcia' - a project she's incredibly proud to be a part of.
We represent these songs worldwide.
LP Giobbi on tour
20.05.23 USA, Austin, Superstition
24.05.23 - 29.05.23 USA, Bakersfield, Lightning in a bottle
26.05.23 - 27.05.23 Brazil, Sao Paulo, SO Track BOA
02.06.23 Chile, Santiago, La Feria Club
03.06.23 Brazil, Belo Horizonte, Só Track Boa
09.06.23 USA, Illinois, Chicago, Metro
15.06.23 USA, Philadelphia, Brooklyn Bowl Philly
22.06.23 USA, New York, Brooklyn Bowl
24.06.23 USA, Boston, Brighton Music Hall
29.06.-02.07.23 USA, Scranton, Peach Music Festival
30.06.23 - 02.07.23 Italy, Turin, Piedmont, Kappa Festival
03.07.23 USA, Boulder, Fox Theatre
04.07.23 USA, Seattle, Mural Amphitheatre
08.07.23 USA, Veneta, Oregon Country Fair
15.07.23 USA, San Francisco, The Fillmore
21.07.23 Belgium, Boom, Flanders, Tomorrowland
28.07.23 Spain, Ibiza, BBC R1 Dance Weekend
03.08.23 - 08.08.23 Croatia, Tisno, Defected Croatia
04.08.23 Spain, Ibiza, Defected Ibiza @Eden
11.08.23 - 14.08.23 USA, Pennsylvania, Elements Music & Arts Festival
26.08.23 Spain, Ibiza, Amnesia
20.09.23 Spain, Ibiza, Pacha
22.09.-24.09.23 USA, Bentonville, Format Festival
22.09.-24.09.23 USA, Redmond, Cascade Equinox Festival
24.01.-28.01.23 USA, Miami, Groove Cruise 2024
Follow LP Giobbi:
Website | Instagram | Spotify