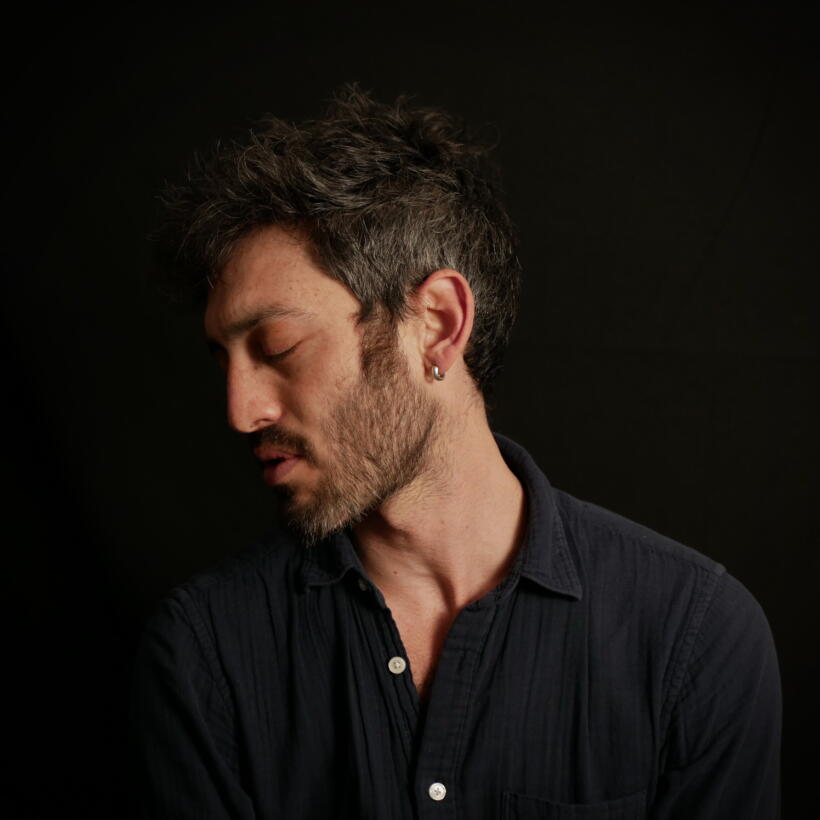 Gidon Carmel presents collaborative concept album "The Story Of Goabi"
The album features 14 Berlin based international artists with each song telling the overarching story while standing for themselves creatively.
March 17, 2023
The Story of Goabi. A Tragic Episode of the World's Indifference
The Story of Goabi is the creative vision of Israeli multi-instrumentalist and producer Gidon Carmel, and his British co-producers Cameron Laing and Tim Hook. Goabi is a concept album and artistic collaboration that explores the heartbreaking tale of Goabi the Alien, an intergalactic being who plummets from the heavens only to endure a hostile fate by a maligned humanity on planet earth. Through twelve unique interlinking songs, written and recorded by some of Berlin's finest international musicians, songwriters and artists, we follow Goabi's journey as he plunges from the stars into the ocean, is captured by fearful fishermen, taken to market, imprisoned in a cage, and sold to scientists in a laboratory, cold, alone and far from home.
Each song chapter was presented to the artist as an individual project, with full creative ownership and vision to bring their slice of Goabi's story to life. Devised as a creative mirror on the journey that so many refugees and asylum seekers endure in today's conflicted world, Goabi's tale shares parallels with the real lives of our own 'forgotten people'. While the privileged enjoy freedom of movement and relative self-determination, millions continue to live in ambiguity and chaos, cast aside by society and left in the shadows.
Goabi is a call to arms: a signpost commentary on the way we treat, and think about each other on planet earth, a celebration of sadness, patience and loneliness, but also one of hope and reflection, underscored by pathos and the will to imagine a better world.
In the end, Goabi's fate isn't through cruelty, but through ignorance, indifference and the projections of human beings: the inability to recognise the fundamental needs of the other, regardless of how identical they are to our own: a lesson of truth for our own modern day predicaments.
Featuring on the album are: Amistat, Alberta Cross, Sophie Sutton, Ben Wuyts, Lucas Laufen, Coby Grant, Cameron Hassard, Lotta St Joan, The Nation Mourns, CHILDREN, Reema, Cameron James Laing.
We represent this album worldwide.
Follow Gidon Carmel:
Website | Instagram | Spotify | Apple Music | Facebook