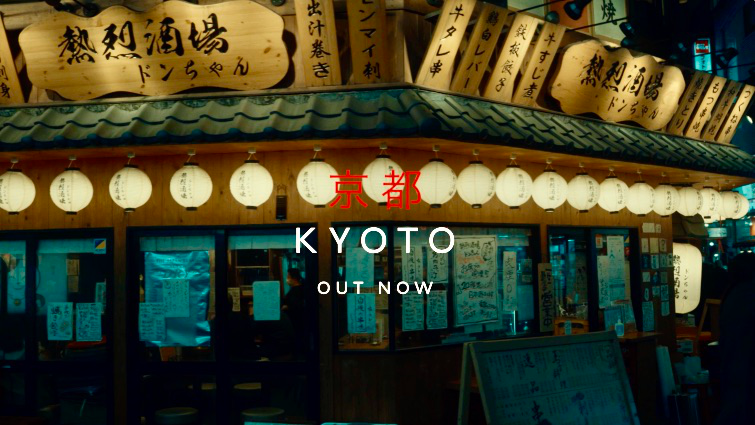 Anjunadeep Reflections announce Mark Barrott's new album and release single "Kyoto (京都)"
The full album "Jōhatsu (蒸発)", which was written as a score for a documentary, will be arriving on April 17
February 13, 2023
Mark Barrott has been called "One of the world's finest purveyors of music to chill out to"(Pitchfork) and has assembled a beautiful catalogue of music. With "Jōhatsu (蒸発)" the artist is breaking new ground, because it is the first time he is writing score for a cinematic project. There is a beautiful video out for Kyoto (京都), showcasing the streets of the Japanese city.
Pre-order and listen to Kyoto (京都) here: https://ffm.bio/reflections
Today, Anjunadeep Reflections, the ambient-oriented side of leading label Anjunadeep, has shared the news on Mark Barrott becoming the most recent inclusion to their artist roster. The imprint will see Mark release his forthcoming album Jōhatsu (蒸発), an 8-track film score arranged in Ibiza, yet heavily inspired by Japan. The first single, 'Kyoto (京都)', is out today, as the first track lifted from the album — and also its opening track.
The album was produced as the soundtrack for the documentary 'Jōhatsu (蒸発) … the art of Evaporation', a film about a man vanishing from his ordinary life and disappearing from Kyoto, all the way to Scandinavia. The jōhatsu are the people who fade away, were it due to addiction, loss, or simply, just leaving their daily lives behind without a trace. The album follows the documentary's protagonist in his journey of becoming jōhatsu. Barrott's Jōhatsu (蒸発) will be released on April 17th on Reflections.
British producer Mark Barrott is one of those artists who have had quite a lengthy musical career. Having jumped into the electronic scene during the 1990s as his famous alias Future Loop Foundation, he's seen his discography extend from Drum and Bass, Ambient, Early Rave Techno, House, and more. Under his own name, he's branched into a more organically inspired catalogue, with works such as his Sketches From An Island series (click the link for the first album) and the Nature Sounds Of The Balearics LP. Barrott's early releases made him the first Drum and Bass DJ to play on BBC Radio 1, and even though he's left said part of his sound aside for a while now, the quality of his music has kept a sensational level throughout the years.
Follow Mark Barrott
Bandcamp | Wikipedia | Soundcloud