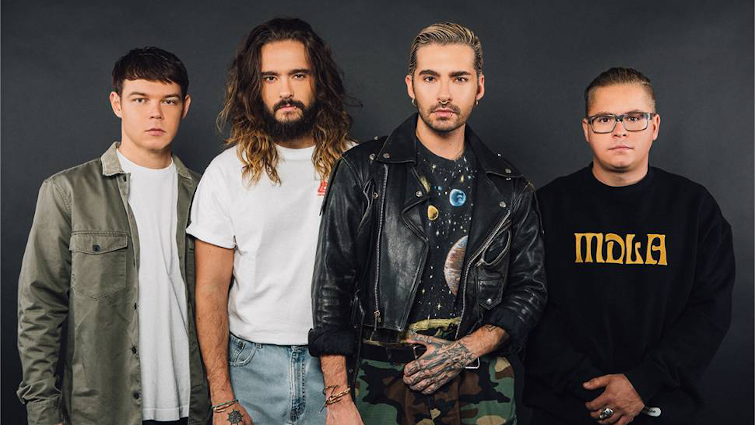 Tokio Hotel release "Durch den Monsun 2020"
15 years of "Monsoon" – Tokio Hotel put out an all-new 2020 version of their global mega-hit.
October 16, 2020
In 2005 a young rock band called Tokio Hotel was introduced to the world. At that point no one could have imagined the impact and worldwide success the quartet would have, following their single "Durch den Monsun". 15 years, 110 international nominations, six studio albums, millions of records, and countless tours later, Tokio Hotel are celebrating the song by rereleasing it as a modern, 2020 version. "Everything that happened to us throughout these last 15 years had started with that song", explains singer Bill Kaulitz. The new "Durch den Monsun" sounds like it would in 2020 - modern with a pop appeal but staying true to the authentic rawness of its original. Watch the official video for the song below.
"Monsoon is not just about memories of 2005. It's a song that has always accompanied us during these last 15 years", Georg Listing (bass and keyboard) adds. "For us this song is closely tied to all of our major successes. We have played it live at the Eiffel Tower in front of 500,000 people on Bastille Day. We have played it at our very first gig in the US and during every single tour that followed. And it's always been the highlight of every show." Moreover, the original version was named "The best song of 2005" at the Austrian Goldenen Pinguin and as "Best International Single" at the Amadeus Awards. In the same year the band rose to #19 of the French charts as the first German act to do so ever.
Besides the new German version of the song (→ Listen here: https://lnk.to/Monsun2020) Tokio Hotel also released an English version. Check out "Monsoon 2020" here: https://monsoon2020.lnk.to/tokio_hotel .
There is also an additional official lyric video for the German single, please find that below, also:
Follow Tokio Hotel:
Website
Instagram
Facebook
Twitter
YouTube
Spotify