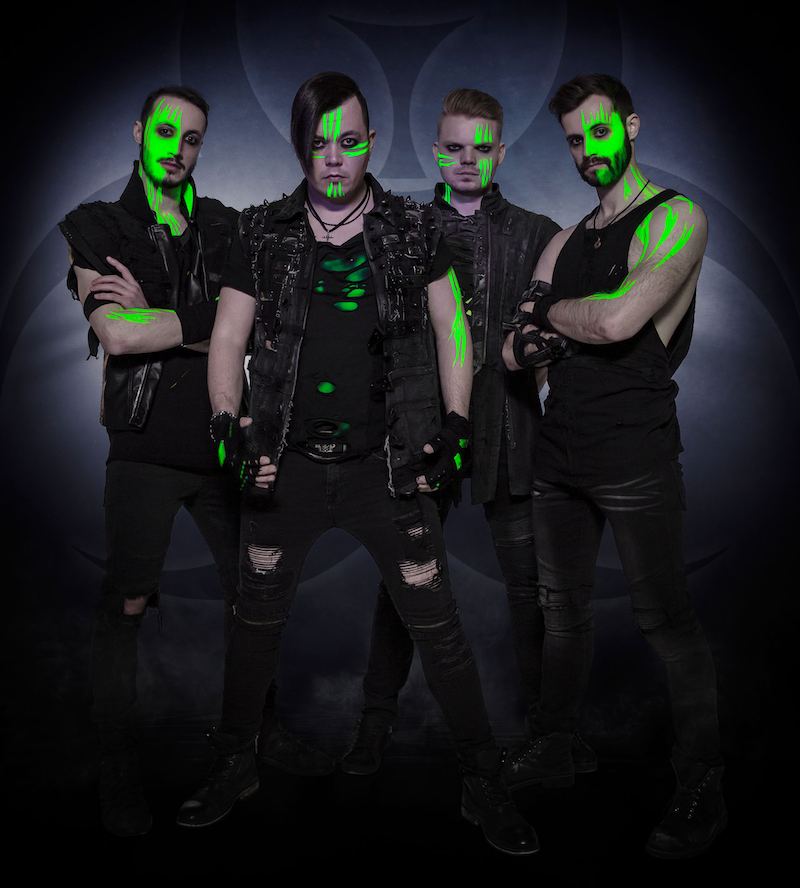 Schattenmann - "Epidemie" Out Now
Be ready for the epidemic! Schattenmann released their second full length "Epidemie" today and the album shows again that Schattenmann's own approach to NHD is as catchy and diverse as it can be.
July 05, 2019
The secret of SCHATTENMANN'S identity was disclosed by the band's debut album "Licht An" last year and so they took the Gothic scene by storm. Within a short time lead singer Frank Herzig raised the future of Neue Deutsche Härte together with his band mates Luke Shook (bass) and Jan Suk (guitars) two years ago. Last year drummer Nils Kinzig completed the line-up. Together they breathed new life into the slightly moldy genre, invented by groups like RAMMSTEIN and OOMPH!!!, and with their support tournees with bands like MEGAHERZ, HÄMATOM and UNZUCHT they made everyone talk about their very own "NDH 2.0".
Their experiences on tour, their permanent exchange and especially their spectacular debut on MERA LUNA FESTIVAL in summer 2018 inspired frontman and lead singer Frank Herzig to start the work on the successor of "Licht An". "I started the songwriting already in April", explains Frank. "Our first tour and everything that happened around and inside of us really drove my creativity. I just had to go on!" So the ideas and melodies of "Epidemie" - Schattenmann's second album - were created in months of hard work.

With this new album SCHATTENMANN go further and present an exciting mix of the stoic heaviness of NDH with it's brute metal riffs and danceable, catchy hooklines. Once caught by the almost fanatic energy of "Epidemie", this longplayer lives up to it's name and touches a particular nerve of the listener. "Epidemie" is an emotional rollercoaster ride on which the band also reveals another, personal site. Thus the Franconians create an album that is crossing the border between Metal and NDH and setting their mark impressively.
"Epidemie" is an album Frank Herzig noticeable feels comfortable with: "We got more mature with this record and shaped our own style much more without losing our diversity", he describes. A great amount of time and effort went into every single track and it's realization: "I wanted to be able to give a voice to every single facet of "Epidemie", Frank further explains. The album moves musically and lyrically in a permanent transition between prejudices and labels people try to put on German-speaking music nowadays.

This journey to the hidden depths of the soul has just begun and slowly the veil lifts. "Epidemie" is not only the undertow into this world of subtle overtones – but also the dawning recognition that there is much more beyond light and darkness than just disdainful grey. Energetic and tempting at the same time, relentless and impulsive.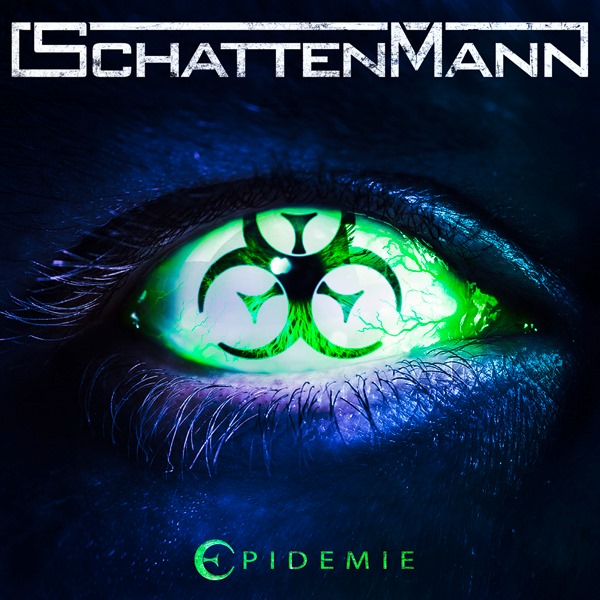 Photo credits:
Tom "Row" Jäschke